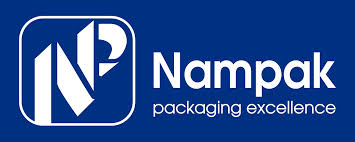 CARNAUDMETALBOX (CMB) Zimbabwe Limited says it is looking to invest up to $2 million in the next 12 to 18 months specifically targeting plant and equipment upgrade.
BUSINESS REPORTER
Although CMB is set to become a 100% Nampak Zimbabwe-owned subsidiary after shareholders recently approved a merger transaction, the company plans of invest on efficient equipment.
The merger will bring together Hunyani, CMB and MegaPak, to create Nampak Zimbabwe.
In its trading position and future plans statement, CMB Zimbabwe Limited said over the last five years, the company had invested approximately $8 million upgrading plant and equipment.
"CMB's strategy is to consolidate its strengths in blow and injection moulding, whilst concurrently expanding its product range and customer base," the company said.
CMB has been operating in Zimbabwe for over 65 years and currently focuses on two business areas, which are metal packaging and plastic packaging.
Zimbabwe's packaging industry is faced with many obstacles, among them high operational costs, lack of access to working capital, absence of up-to-date technologies and a substantial threat of imports flooding the market from India and South Africa.
The metal packaging area of the business accounts for approximately 40% of turnover with its major customers being Cairns Holdings, Colcom Foods and Honeywood as well as some smaller contract packers.
The main area of metal packaging is the pry-off crowns as CMB produces both beverages and lager crowns for Delta Beverages and Mutare Bottlers.
CMB produces up to 600 million crowns per annum, accounting for 60% of production capacity. The company supplies Delta Beverages with 80% of its requirements and 100% of Mutare Bottlers' requirements.
The plastics side of the business accounts for about 60% of turnover and is primarily blow moulding and injection moulding.
The company's main product lines include Scud containers, Maheu containers, as well Cascade bottles, among others.