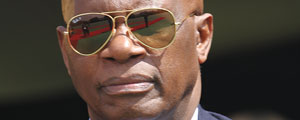 THE Institute of Chartered Accountants of Zimbabwe (ICAZ), through its South African Chapter will host an investor's conference next month to connect prominent institutional and high-net-worth investors with the influential local thinkers and leaders.
BUSINESS REPORTER
This is meant offer opportunity of forging long-lasting business relationships.
The conference will be held from October 2 to 5 at the Legend Golf and Safari Resort in Polokwane, South Africa.
The conference comes on the backdrop of the successful Winter School where more than 200 members converged in Victoria Falls in July.
ICAZ chief executive officer Matts Kunaka said the conference was open to everyone and offers participants an opportunity to gather investment intelligence.
Kunaka also urged members and the business community to support this initiative as it would replace common place thinking with informed and thoughtful alternative views in our bid to attract investment.
Delegates who will attend the conference will also get an opportunity to listen to and interact with companies who have already invested in Zimbabwe such Brait, Pick 'n' Pay and Nampak among others.
ICAZ said the Finance and Economic Development minister Patrick Chinamasa will be a guest speaker where he will deliver his keynote address on why "now" is the best time to invest in Zimbabwe.
ICAZ said the topic would be a continuation from Chinamasa's presentation at the 2014 ICAZ Winter School in Victoria Falls where he made a number of policy clarifications under the theme Attracting FDI for Economic Growth.
Other topics to be deliberated on at the conference include, demystifying the indigenisation laws in Zimbabwe, investor experiences from various jurisdictions that Zimbabwe can emulate or avoid and the ease of doing business in Zimbabwe "Zimbabwe Ivestiment Authority's one-stop shop concept".
Other issues to come under the spotlight are the role of media in promoting investment and mining opportunities in Zimbabwe and if the current regulations allow for returns on investment?