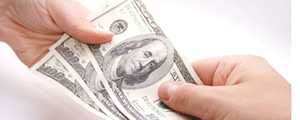 THE Central Securities Depository System (CSD) went live yesterday after several false starts, a move that would reduce the settlement of transactions on the Zimbabwe Stock Exchange (ZSE) to five from seven days.
NDAMU SANDU CHIEF BUSINESS REPORTER
Three counters — FBC, CBZ and Cottco — went live yesterday, 15 are joining next month, 10 in November and the remainder will be on the CSD by December 1.
A CSD is a facility for holding and administering securities, as well as enabling transactions to be processed by means of book entry.
Chengetedzai Depository Company chief executive officer Campbell Musiwa said the CSD would reduce settlement to T+5 (transaction plus five days) from the T+7 (transaction +7 days) that was in existence.
He said the Securities Exchange Commission of Zimbabwe (SECZ) has mandated CSD to be on T+3 (transaction plus 3 days) by June next year.
"Zimbabwe is the only country in the world with the T+7. Those who are lagging behind are at T+3," Musiwa said, adding that Asia was on T+2 and Europe, currently on T+3, had set a target of T+2 by October.
He said the reduced settlement period would lure foreign investors like the American pension funds.
"American pension funds are not allowed to invest in a country where there is no CSD. Now that we do have a CSD, American pension funds are going to be investing in Zimbabwe," Musiwa said.
SECZ chief executive officer Tafadzwa Chinamo said it was historic for the capital markets that CSD had gone live, saying it was a vital step "in building the infrastructure that we are working on".
"We can now dream about transacting on our cellphones. In this fast moving world, you don't want a process which takes you seven days," he said.
He said it won't be smooth, but a "learning process and certainly we are not going back".
"The fact that we have started is an important thing. Over the next few days, we start to hear feedback from investors," Chinamo said.
ZSE chief executive officer Alban Chirume said the bourse would work together with Chengetedzai to complete the initial project.
He said the CSD was the back end whereas the Automated Trading System (ATS) the bourse is working on was the front end.
"We are going to work together on the ATS which is the icing on the cake," he said.
"Ideally all the shares must be on the CSD before the ATS starts operating.
Musiwa said 500 accounts had already been opened. Zwelibanzi Ndlovu, Chengetedzai board chairman, said the company was looking at regional integration of exchanges and depositories.
"That is something we should be thinking of going forward," he said.
Asked how that company would fight off cyber manipulation, Musiwa said Chengetedzai had engaged a Russian firm, CMA, to implement the CSD.
He said they had "buil[t] the necessary firewall to ward off outside penetration. In addition, the company has engaged a firm of chartered accountants to do penetration checks on the system."
He said if there were weaknesses, the chartered accounting firm would provide the solutions.
Chengetedzai Depository Company Ltd owns 49% of the CSD while government interests are represented by the National Social Security Authority with 13% shareholding, ZB Bank (13%), ZSE (15%) and the Infrastructure Development Bank of Zimbabwe holding 10%.
Most countries with active capital markets have CSDs to provide custody and record-keeping services, which assists in attracting capital and making their economies more vibrant.
The system also eliminates the risk of fake certificates, since only those certificates authenticated by the Transfer Secretary would be deposited.