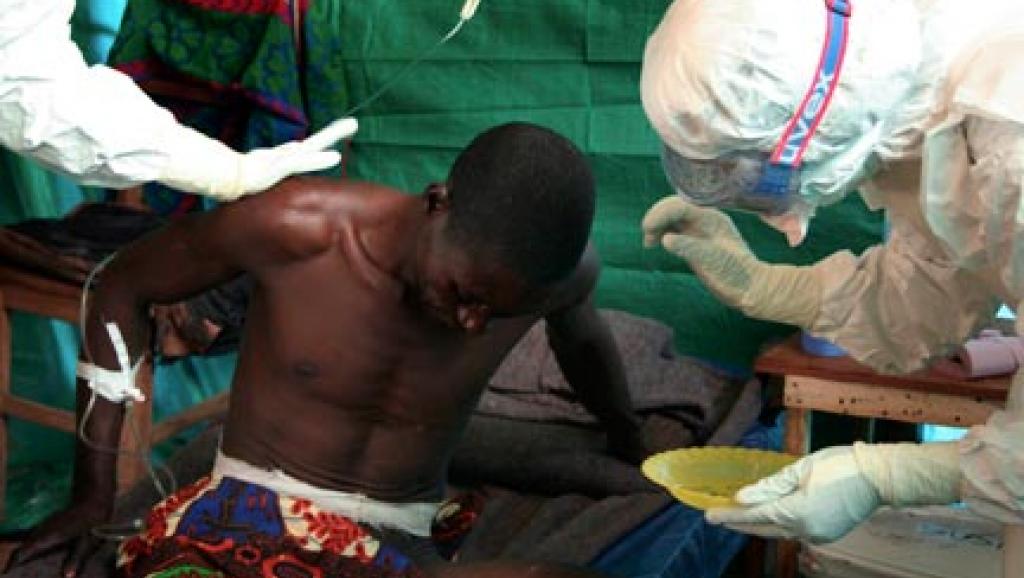 A ZIMBABWEAN national was tested for the deadly Ebola virus in Kenya after showing Ebola-like symptoms at a time there are growing fears that government is ill-prepared to deal with the disease outbreak.
REPORT BY MOSES MATENGA IN HARARE AND CECILIA KAMUPUTA IN VICTORIA FALLS
Health and Child Care minister David Parirenyatwa said Zimbabweans should be very careful about the deadly disease, adding that no one should travel to countries hit by the scourge to avoid contracting Ebola.
Parirenyatwa said Zimbabwe was on high alert and screening all visitors from West Africa at all the international airports.
"We are screening at all international airports for people from Sierra Leone, Guinea and other West African countries. We also follow up on them after 21 days. We discourage our nationals from travelling to those parts of the world unless there is serious business to attend to," Parirenyatwa said.
"Our people shouldn't panic. There is no reported case of Ebola in Zimbabwe and Sadc, but our key message is prevention. People should be cautious because Ebola is deadly."
According to the World Health Organisation, Ebola had by Friday killed 1 145 in West Africa with most countries now closing their borders to travellers from countries with high cases of the disease.
The Zimbabwean was one of the four including a Liberian national and two Nigerians who had recently travelled to Kenya.
Kenya's Minister of Health, James Macharia was quoted in the media as saying the Zimbabwean and the other three suspected cases of Ebola in Kenya had all tested negative for the virus.
The Zimbabwean, who was reportedly working in South Africa, was travelling to Sierra Leone.
Kenya Airways has since announced that it will not allow passengers from Liberia, Guinea and Sierra Leone into the country starting tomorrow.
Observers yesterday said due to Zimbabwe's failure to deal with waterborne diseases like Cholera and Typhoid, it appeared government was not sincere in claiming that it had the Ebola threat under control.
South Africa has since offered to share with Sadc member states its technical skill and knowledge on the Ebola virus, which the WHO has declared an international public health emergency.
Meeting in Victoria Falls ahead of the 34th Sadc Summit, the Sadc Council of Ministers urged member states to take advantage of the South Africa offer.
The Council also directed the Finance Sub-Committee to assess modalities for the establishment of a regional fund to assist member states in emergency situations.
Foreign Affairs minister Simbarashe Mumbengegwi confirmed the Ebola issue came out for discussion.
South Africa Health minister, Aaron Motsoaledi said the country's Department of Health has put in place extensive measures for early detection and treatment of Ebola, if the need arose.
Ebola is transmitted by direct contact with the body fluids of a person who is infected.
Initial flu-like symptoms can lead to external haemorrhaging from areas such as eyes and gums, and internal bleeding which can lead to organ failure.
President Robert Mugabe recently also said there was need to take precautionary measures.
"We have our people serving with the UN units in Liberia. Are they safe? We need to take precautions. Let us not expose ourselves. Even when we withdraw our people, the question is have they not been affected by the disease already," Mugabe said.