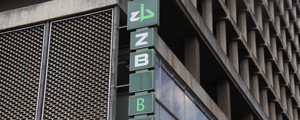 ZB Financial Holdings (ZBFH) is finalising modalities required to merge the group's commercial banking and building society units, an official with the group has said.
KUDZAI CHIMHANGWA
Early this year, ZBFH said the merger would be completed by end of June this year.
The Reserve Bank of Zimbabwe earlier this year extended the banking sector minimum capital requirements of $100 million deadline to December 2020 from June 30 this year.
ZBFH group executive head Shadowsight Chiganze said the process was underway to complete the merger of the two banking units.
"The merger will address the capital requirements of the society and bring about operational efficiencies that will see us being able to serve our customers better as well as drastically reducing our licencing and operational costs," Chiganze said.
He said the merger would also allow ZB to implement the group's one-stop shop concept offering to its customers while continuing to offer products such as mortgages and land development through ZB mortgages department of ZB Bank.
ZB Bank is the flagship unit of ZBFH and provides a diverse range of commercial, corporate and treasury banking products and services to its clients while ZB Building Society offers similar retail banking services and is responsible for raising long term funding as well as offering mortgages products and handling of the group's land banks and development initiatives.
Chiganze said the two strategic business units were virtually present in the same geographical locations and serving the same target market segments.
"Strategically, it was therefore important that we address this duplication and bring in the operational and governance efficiencies," he said.
The regulatory landscape also now allows commercial banking and building society operations to be carried out under one licence."
He pointed out that the absence of regulatory restrictions consequently created an opportunity for consolidation and strengthening of the capital position at the society for more efficient deployment and optimisation of returns.
Chiganze said that in line with a board resolution to dispose of ZB Securities which was not performing to expectations, the move would go ahead as the idea would be to review the Group's business portfolio in an effort to reduce losses that were being incurred by some subsidiaries that were not performing to expectations.
Last year, ZB Asset Management and ZB Securities recorded substantial losses in a development attributed to the poor performance of the Zimbabwe Stock Exchange.
The group's focus would now be on its core business areas of universal banking and universal insurance.