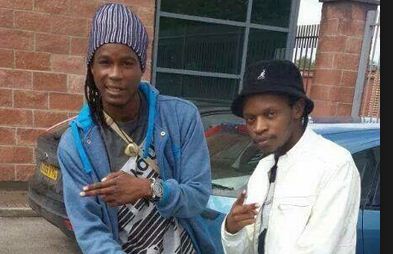 For Zim-dancehall aficionados, Takashinga Cricket Club in Highfield is the place to be tonight.
Chanters Soul Jah Love and Seh Calaz clash in what is expected to be a tight battle of the Mic as part of the Zimbabwe Summer Fiesta where up to 20 other artistes are also expected to perform.
Jah Love and She Calaz have enjoyed their share of success but tonight they put their vocal prowess to test, and fans get a chance to taste the best from the two.
But that is not all, high-riding Tocky Vybz, Shinsoman Baba Devante, Killer T, Tipsy, Jah Child among others, will keep the audience agog through the night with their hit songs.
Also as part of the show, DJs Diasporah, MC Rego Trenchtown, Platinum Sound, Simshow, New Generation and the Bodyslam Family will take turns to spin the wheels.
Simbarashe Chakare of BodySlam Entertainment said everything was now in place for the show.
"From the stage, the artistes, security and all other logisitics are ready and we are just waiting for a few hours to celebrate the coming of summer in style."
TAPIWA ZIVIRA ONLINE REPORTER