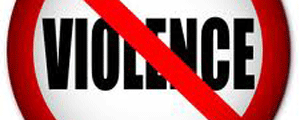 SIX people have been charged in connection with Saturday's brutal murder of a Highlanders Football Club fan after the volatile Premier Soccer League (PSL) match at Barbourfields Stadium.
RICHARD MUPONDE/BENSON DUBE
Thembelenkosini Hloli, of Sizinda in Bulawayo, was allegedly stabbed in the stomach at Renkini bus terminus after he was chased down by a Toyota Gaia carrying suspected Dynamos supporters.
He was, alongside a group of Highlanders supporters, accused of stoning the car after the skirmishes that broke outside the stadium soon after the final whistle.
Dynamos won the match 1-0.
Police yesterday successfully sought the detention of the six for another 48 more hours at a makeshift court presided over by Bulawayo magistrate Victor Mpofu.
Two more suspects were charged with malicious damage to property after they were fingered in the stoning of car that was carrying Dynamos fans and they will appear in court tomorrow.
"Six of them were murder suspects and were further detained in police holding cells," a court official said. "The other pair facing malicious damage to property are in remand prison."
The police had to take the murder suspects to court to seek a warrant of further detention as the law does not allow suspects to be detained for a period of 48 hours before bringing them to an open court. The other two were remanded in prison to tomorrow when they will come back to court for plea recording.
Meanwhile, Hloli's family was yesterday struggling to raise funds to transport the deceased for burial at his rural home in Sogwala, Lower Gweru, tomorrow.
His father, Smart, said Thembelenkosini's body was at the United Bulawayo Hospitals awaiting a post-mortem whose results were expected this morning.
"I am hopeful that the post-mortem will be carried out tomorrow [today] and we will be leaving for Sogwala," he said.
"We appeal to well-wishers to help with funds to meet the transport costs. I am not employed and I am based in the rural areas and money is hard to come by especially when something which is not planned for occurs. One of my daughters has managed to buy a coffin for her brother, but we still have other logistical problems that include food for the mourners."
Hloli had just enrolled for apprenticeship at the National Railways of Zimbabwe.
Highlanders chief executive officer Ndumiso Gumede visited the Hloli family on Monday to pay his condolences. He said the Highlanders executive would meet this morning and Hloli's death was likely to be on the agenda.
"I visited the bereaved family as the deceased was a Bosso fan. It's a tradition in Africa that once death occurs, people go and pay their condolences to the affected family," he said.
"This means that Highlanders Football Club will also, today [yesterday], go to Sizinda to pay their condolences to the family. It is unfortunate that this happened during the holidays and I am sure that my executive will meet tomorrow (today) and see what can be done materially to assist towards the burial of the fan." Mourners are gathered at house number 67039/2 Sizinda Flats.