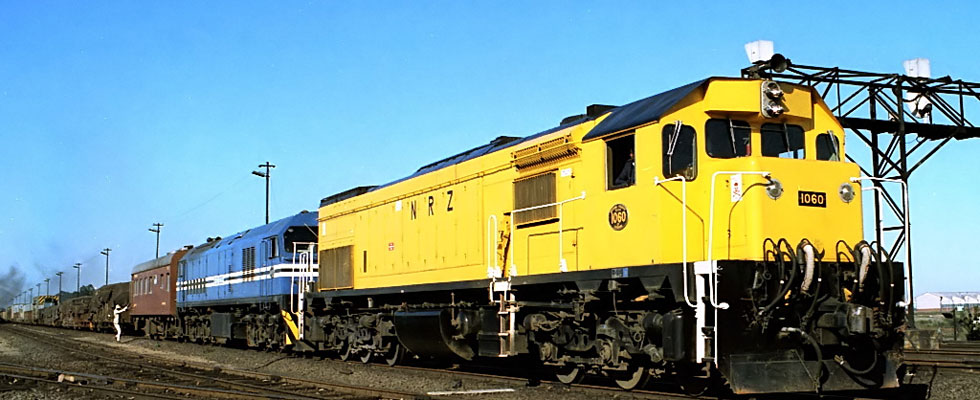 HARARE — Struggling National Railways of Zimbabwe (NRZ) owes its employees $55 million in salary arrears for nine months, but has ruled out laying off part of its over 6 500 workforce, Parliament heard yesterday.
Presenting oral evidence before the Parliamentary Committee on Public Accounts, Transport secretary Munesushe Munodawafa said the failure to pay salaries could only be addressed through recapitalisation.
"The current problems at NRZ, the non-payment of salaries on time, is a symptom of a bigger problem," he said. "NRZ has not been able to be current with its salaries and, as of now, information that I have is that the cumulative backlog of salaries adds up to about nine months. But I need to make it clear that we are not saying NRZ staff has not been paid for nine months. They are being paid something on a monthly basis."
He said salaries were gobbling $6,1 million per month, with 67 cents of every dollar earned going towards salaries. He said this was putting a strain on the parastatal, but ruled out retrenchment, which he said was expensive. The parastatal also needed the staff to maintain its infrastructure, he added.
"It's cheaper to recapitalise NRZ than to retrench, but more critically, given the structure that we have, until we recapitalise, we now need a lot of these people to keep the system going. Retrenchment may not be the best option now," he said.
NRZ acting general manager Lewis Mukwada said the company had staggered payment of salaries since dollarisation in 2009.
"We started paying an initial 30% as we gradually improved in terms of our volumes to 50%, but were taking a cycle of more than six weeks, at times eight weeks to pay and we gradually fell behind," Mukwada said.
He said last year the lowest paid employees started getting 75% of their net salaries, while those in higher grades were getting 50%.
"That remainder has so far accumulated to about $55 million and this is the equivalent of the nine months' of worth salaries in terms of the arrears," he said. The lowest paid employee is taking home $178 per month.
Finance director Levi Mayihlome said NRZ also owed statutory bodies, including the Zimbabwe Revenue Authority (Zimra) and National Social Security Authority (NSSA), a total of $52 million while debtors owed the company $6,4 million. He said NRZ had made a payment plan with NSSA and was paying $50 000 per week $500 000 to Zimra and $120 000 towards medical aid instalments.
Munodawafa said NRZ was moving volumes of 3,7 million tonnes per annum instead of five million tonnes needed to break even, hence the need for recapitalisation. "The reasons for operating below break-even are that we, besides the issue of high wages ratio, have an old fleet. We have 70 diesel locomotives of which 25 are in operation. In other words, we are operating below capacity from a locomotives point of view," he said.
The parastatal's 15 electric locomotives were not working due to vandalism of overhead electric cables, he said.
As part of efforts to recapitalise the parastatal, Mukwada said NRZ had entered into public-private-partnerships with four of its customers who paid it in advance, with the cash going towards wagon repair.
"We have also been talking to some banks to capitalise the organisation, DBSA (Development Bank of Southern Africa) and we are also approaching IDBZ (Infrastructure Development Bank of Zimbabwe) for funding," he said. — The Source