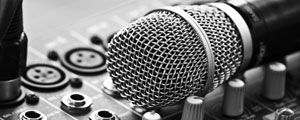 HARARE music promoter Biggie Chinoperekwei has unveiled a new outdoor venue for live performances.
SILENCE CHARUMBIRA
The venue that has been provided by Harare City Council will see live shows that were previously held at Harare Gardens now being held at Civic Grounds.
Speaking at the venue yesterday, Chinoperekwei said there had been a serious venue crisis inasmuch as live performances were concerned.
"Since the banning of live performances at Harare Gardens, there has been a crisis and given that there are a few very important dates that every artiste or promoter has to be engaged in some kind of performance, the few venues left were almost always booked. Hence we managed to come up with this venue with the help of Harare City Council," he said.
"Previously, you would find that there were several artistes that were left with no gig on such dates as the closing night of the Harare Agricultural Show and a few others due to lack of venues so we saw it prudent to secure a new place."
He said the venue was, however, free for any artiste or promoter who could engage the council.
Yesterday, a fence was being erected at the space that is across the road from the Exhibition Park and Fire Brigade offices to cater for a show lined up for Saturday.
The event was also attended by Professor Fred Zindi, National Arts Council deputy director Nicholas Moyo, Zimbabwe Tourism head of public relations and corporate communications Sugar Chagonda and music manager Chido Musasiwa, among others.
Several musicans that will be part of the gig on Saturday including Cello Culture, Guspy Warrior, Lady Squanda, Ricky Fire and Jay Cee, among others, also attended.
Zindi hailed the initiative to secure the venue and said it was important to have such spaces to support musicians' effort.
"It is important for these artistes to get such spaces to showcase their talents. What https://newsday.wpengine.com/wp-admin/post-new.phpis also important is for the organisers to have proper security measures to avoid their fence from being broken down," Zindi said.
Harare showbiz was dealt a blow in May when Harare City Council banned shows at Harare Gardens citing noise pollution complaints from tourism players and residents in the surrounding Avenues area.
A real showdown is expected on Saturday with another dancehall show happening at the City Sports Centre, just over 200 metres away.
It should be the audience however that will be spoilt for choice with both shows being within a stone's throw away from Exhibition Park which is the catchment area.