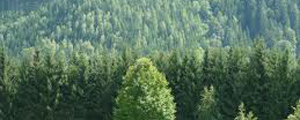 MUTARE — Most people who live in rural areas depend on agriculture and forest products for survival.
VIMBAI MARUFU OWN CORRESPONDENT
But harsh weather conditions and shortage of markets threatens this source of livelihood.
According to a recent study by the University of Zimbabwe Department of Science and Agricultural Engineering, about 60% of the country receives less than 650mm of rainfall per year.
About seven million people live in such areas which are constrained by poor rainfall, low soil fertility and weak institutions.
Determined to make a difference, Didymus Machiri (44), a former tobacco farmer, initiated a community-driven project and formed Climate Smart Trust (CST).
Machiri says the organisation seeks to provide the best sustainable practices for agriculture and promotes the growing of alternative crops by smallholder farmers to reduce the effects of deforestation caused by tobacco curing as well as encourage communities to plant trees.
Machiri has a model A2 farm in Odzi courtesy of the land reform programme.
He is a full-time farmer and aware of the challenges of lack of skills and information, veld fires and deforestation.
"I was also equally responsible for causing some of those problems," Machiri says.
"I decided to be an engine for transformation by coming up with a climate smart organisation as it is important to adapt best agricultural practices to withstand climate change and its essential to ensure that the environmental impact of agriculture is minimal whilst also increasing productivity."
The trust is now working with small-scale female farmers to improve their productivity through training.
The Food and Agriculture Organisation (FAO) defines climate smart agriculture (CSA) as agriculture that sustainably increases productivity, resilience (adaptation), reduces or removes greenhouse gases (mitigation), and enhances achievement of national food security and development goals.
Machiri, who is now farming maize, mushroom, groundnuts and round nuts, has set up groups of smallholder farmers mainly tobacco growers.
The groups established woodlots and seedlots for planting in December on the National Tree Planting Day.
According to the Forestry Commission, 20 % of the 330 000 hectares of natural forest, which is about 7,5 million trees, are lost annually due to tobacco curing.
"The A1 tobacco farmers in Odzi grew 1 250 gumtrees from the allocations we distributed to farmers last year and we are now lobbying for policy implementation of woodlots. If all registered tobacco growers can plant at least 1 000 trees per year, the nation can recover 105 million trees annually," Machiri says.
Machiri says the trust had been lobbying local authorities, traditional leaders, schools and religious leaders, urging them to plant trees.
Environmental Management Agency spokesperson Steady Kangata last week said resettled tobacco farmers were the major drivers of deforestation and veld fires.
With the help from Forestry Commission, Machiri has managed to source and supply 40 000 gumtrees seedlings to tobacco growers in Mutare, Ward 1 and has supplied 10 000 seedlings to Chikowore village under Chief Musana, Bindura.
He has also conducted tree planting projects with the Zviratidzo Zvevapostori Church in Epworth, on the outskirts of Harare, and various other villages in Mutare.
"Apart from planting trees and looking for alternative means of curing tobacco, we have also secured a ready market for farmers who want to venture into mushroom or round and groundnuts farming in an effort to influence tobacco farmers to reduce the size of land dedicated to tobacco," he says.
Machiri was in Norton recently where he was training women from various organisations and churches to enhance their agricultural skills to enable them to respond successfully to the challenges of climate change and how to grow mushroom.
Felistas Ndoro (32) from Norton, who is engaged in mushroom farming, says a new set of skills would improve her productivity.
"Mushroom growing is not labour-intensive and does not require a lot of inputs. It also does not require a lot of space, the output is quite attractive and these new skills I have learnt will go a long way in improving my productivity and livelihood," she says.
FAO Natural Resources Policy Analysis Network (FANRPAN) Node co-ordinator for Zimbabwe, Isaiah Mharapara, says a number of climate smart agriculture projects in East and Southern Africa, including in Zimbabwe, were being implemented.
Professor Emmanuel Manzungu from the UZ Department of Science and Agricultural Engineering conducted a scoping and assessment Study of Climate Smart Agriculture policies in Zimbabwe and some of his findings were that there is need for a CSA policy.
"Climate change issues in Zimbabwe have not yet been mainstreamed into land use planning and agriculture. This is a consequent of lack of a co-ordinated policy framework that addresses the legal framework, policy pronouncements and institutional arrangements," part of the report reads