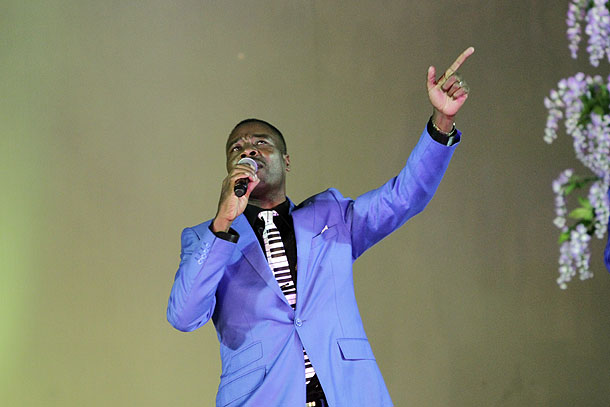 THE Charambas have finally released their long-awaited 13th album WeNazareta.
SILENCE CHARUMBIRA ENTERTAINMENT REPORTER
For the traditional Charamba follower this album will be nothing to turn your head for.
Yet still for those that have grown with the musician through all the other 12 albums and of course those with the background that Charles Charamba has been at the College of Music then this is your album.
The album is punctuated with maturity and will fit into the jazz category.
Even the predictable notso-pleasant Charamba English songs were inch-perfect this time around.
The album opens with Kukunamatai which sets out to affirm the difference. It is one track that one cannot tell all of a sudden that it is a Charamba track. The couple goes romantic with Ndiwe the second track.
A mellow track, the song shows the duo's affection and appreciation of each other pointing out that their relationship is all about what God destined for them. Men of David is a track that urges people to be courageous and resolute like the men that were around David.
NaJehovah Zvinoita is a track that will remind many of Charamba's album Sunday Service.
Interestingly Sunday Service was also received with mixed feelings and it sets precedence for this track and others with the same feel. Mugamuchire is a different song about God's timing.
In the song Charamba asserts that God's time is the perfect time just as He has created seasons that come in their proper time.
The song does have traits of the traditional Charamba music and can have many grooving.
Tsitsi Nyasha Nemutsa is an intercessory cry where Charamba asks God to remember his relatives when He grants His mercy.
It is a song that will be accepted by many people in this current environment where businesses are struggling and the challenges are taking their toll on the general public.
Munopindura and No woman should die (while giving life) are tracks that one may feel were supposed to be of the top order.
Munopindura also has a vibrant and lively beat and can easily be one of the hits on the album.
The last track No woman should die (while giving life) will win the hearts of many humanitarians as it talk about the need to have systems put in place to save delivering mothers.