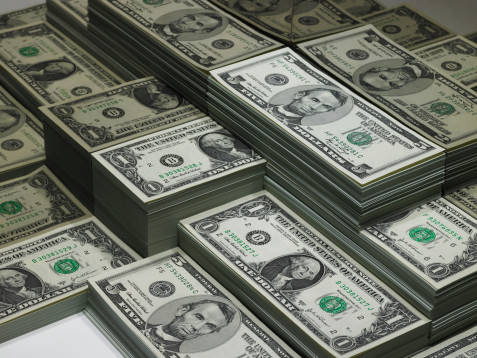 AT least $2,85 billion could have been spirited out of the country through illicit financial flows in the period 2009 to 2012, preliminary results of a study have shown.
NDAMU SANDU CHIEF BUSINESS REPORTER
Illicit financial flows (IFFs) is money that is illegally earned, transferred, or utilised, in violation of laws in its country of origin.
Sources of funds may be legal, but their transfer may be illegal that is, tax evasion by individuals and companies.
"Over the period 2009-2013, estimates of IFFs in the four sectors of mining, wildlife, fisheries and timber were estimated at $2,85 billion," the study shows.
Revelations of the loss — which is more than half of the $4 billion 2014 National Budget — comes at a time government has been battling to raise revenue to finance critical national needs in the wake a shrinking revenue base and the absence of balance of payment support.
It also comes at time government has been battling to finance the economic blueprint, the Zimbabwe Agenda for Sustainable Socio-Economic Transformation estimated to require a funding of $27 billion.
Results of a report released yesterday showed that mining led the way in illicit financial flows due to gaps in the legislative framework governing the sector thereby creating opportunities for corruption and rent seeking behaviour.
The results showed that there was information asymmetry between government and investors in the mining sector contributing to tax avoidance through underreporting of the quantity, quality and composition of minerals.
It said diamond trade restrictions have also undermined the transparency of diamond trading in Zimbabwe.
According to the results, $2,7 billion was lost in the mining sector, $15 million in wildlife, $28 million in fisheries and $17,3 million in the timber sector.
The results showed that between 2009 and 2012, Zimbabwe lost about $239 million in illicit financial flows due to export under-invoicing adding that illicit financial outflows emanated from bilateral trade between Zimbabwe and China, Germany, Japan and the United States.
"Most of the loss emanated from Zimbabwe's trade with Japan, which contributed about 44,4% (that is $106 million) of the illicit financial outflows," it said.
The report also showed that export over-invoicing was rife as exporters were selling other products but using the mining sector as a front to cover for such an activity and recover their money through other means.
"Thus, between 2009 and 2012, export over-invoicing totalled $2,79 billion, for which South Africa contributed 97,4% of the illicit flows," it said.
The report showed that between 2009 and 2012, diamonds worth $1,1 billion left the country, but could not be matched by what trading partners reported to have received.
In the wildlife sector, the country lost $ 17 423 952 during the period under review through the illicit killing and selling of ivory and underpricing.
In the fisheries sector, the study said available data showed that there were huge discrepancies on the values of trade in fish and fish products between Zimbabwe and Zambia for the years 2011, 2012 and 2013.
"Higher figures were reported in Zambia than in Zimbabwe, implying elements of smuggling and under invoicing of fish products. This shows that most of the fish from Zimbabwe were not captured officially while they were captured on entering Zambian borders," it said.
Zeparu executive director Gibson Chigumira said IFFs thrived in countries with weak legal and institutional framework.
He said IFFs drained foreign exchange reserves, reduce tax revenues, cancelled out investment inflows and worsen poverty.
IFFs, he said, stripped resources that could be used to finance growth, enhancing investments by weakening economic potential of a country.