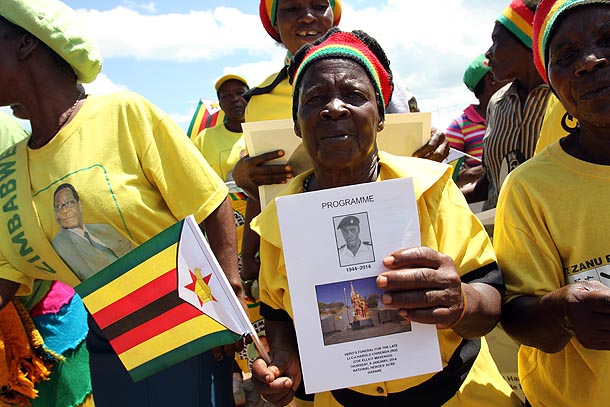 A REGIONAL research body, Research and Advocacy Unit (RAU), has said although Zimbabwean women are largely marginalised, they still exerted a lot of influence through voting even in the face of serious fears about violence during elections.
STAFF REPORTER
RAU, in a study by Carolyn Logan and Michael Bratton entitled: Women and Elections in Zimbabwe: Insights from the Afrobarometer, said rural women were supportive of traditional leadership and Zanu PF due to fear of violence. RAU said overall, Zimbabwean women supported the notion of democracy, but rejected one-party government and strongly rejected dictatorship.
"Women in Zimbabwe may be marginalised in virtually all aspects of public and political life, but they do exert an influence through their voting as there was enormous improvement in the rate of voting by the women in 2013," the research body said.
"It is evident from other Zimbabwean research that women see participation in politics as important and have increasingly participated in such at least as voters. However, a significant factor affecting participation in elections in the later years of independence and especially since 2000, has been political violence associated with elections."
The study also revealed that 68% of women by 2008 reported feeling "unsafe" or "extremely unsafe" during elections, up from 22% in 2000 and 5% in 1999.
"Women's satisfaction with Zimbabwe's democracy has fluctuated over the decade or so since 1999," RAU said. " It is interesting that rural women were more dissatisfied than their urban counterparts in 2008, which suggests one consequence of the elections that Zanu PF lost, since Zanu PF has its major support base in the rural areas.
Overall, the conclusion must still be that Zimbabwean women of all types are dissatisfied with their democracy, with less than half expressing satisfaction and only reaching 50% in 2002."
Although women were said to reject a one-party State, the study said it did not necessarily mean they were in favour of multi-party democracy due to violence accompanying elections.
"Zimbabwean women may be reflecting the problems that accompany elections in stating their concerns about multi-partyism – there are problems with multi-party democracy because, in Zimbabwe at least, competitive elections seem to invariably produce significant political violence."
In terms of voting, the study said more women were registered as voters in rural than urban areas.