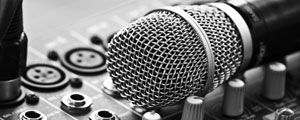 THE Ndolwane Super Sounds performing and production strengths are obviously evidence that the outfit is still a force to reckon with on the local showbiz despite death that robbed almost the entire group.
DESMOND CHINGARANDE
Now under the leadership of long-surviving member Martin Sibanda, the outfit put up a top-notch performance recently when they performed at a fully packed Puzza Dollar Nightclub in Gokwe.
They put up a splendid performance for revellers who braved the chilly weather to attend the show.
The group's playlist was composed of both new and old hits like Baphindile, Bakhuzeni, Uthando lupelile, Donsa, Ukhungafiki, Sekhukhubi, Sunduza, Ndanyala and Kudala Ngisebenza much to the applause of the fans.
The song Indoda Eyabulali Abazali Bami proved to be popular with revellers who were kept on their feet through-out the set.
Sibanda applauded fans for coming in numbers for the show.
"Last time when I performed here, the show was poorly attended and I am happy to perform in a full house," Sibanda said. He said they would be taking their music to different cities and towns like Harare and Mashonaland.
One of the revellers who attended the show Jemius Ndogwedu said he was happy with the performance of the group.
"Ndolwane Super Sounds continue to impress and I was happy to attend their live performance as most of the time they will be performing outside the country," Ndogwedu said.
The venue proprietor Edwinard Mvumi was happy with the group's performance.
"I did not expect such a good performance from this outfit. We are going to continue giving them the platform to perform here," Mvumi said.
Ndolwane Super Sounds has of late been holding shows in, Plumtree, Bulawayo, Gwanda and Matabeleland before they return to their base in South Africa.