THE 2014 edition of the Copa Coca-Cola ended in Harare on Sunday and, perhaps, one can say the best talent in junior football in schools was on display over the two days.
SPECIAL REPORT BY WELLINGTON TONI
Congratulations to Chemhanza and Chidyamakono high schools for the successful defence of their boys' and girls' titles respectively.
Well done, may you continue to build on this success and may we, in due course, see some of these players in the national football teams.
Chemhanza beat Oriel Boys High School 2-0, while Chidyamakono overcame St Francis of Assisi 1-0.
But shockingly, some of the players could not even call each other by their names because they don't know each other, they met on the football pitch!
Instead, the word was bhora bhora. Shame on you teachers and sports masters!
A number of players were axed due to being overaged and Shadreck Machihani, the Oriel coach, was not amused.
"My boys played very well, but they were no match for Chemhanza because they fielded overaged boys. ‹ is is what kills football at national level because for an Under-16 tournament we see Under-20s playing instead,"he said.
One teacher who was watching the group stages on Saturday, actually told NewsDay Sport that he taught one of the boys from some participating school in 2010 when he was in Form 2 and is shocked that he is still Under-16,four years down the line.
So the process of vetting before the games is in an exercise in futility.
It's just meant to disadvantage some schools with proper kids in their teams.
How can a team play with nine players and still reach the semi-fi nal if their ages are correct?
When such things happen, it means the problem will go up to the national junior teams: Under-17, 20 and 23 and as a result, performance will be affected.
Even at Premier Soccer League level, we have players that have been 21 for ages, have gone to South Africa, returned home and are still 21.
We can't even explain why our 21-yearolds cannot play in the Absa Premiership or is it the case that by the time they matured (at 21), they were already 21? Years back, we had a player from Highlanders who featured for the Under- 17 national team, but later the same year, he could not make it into the Under-20 team because he was over-aged. How did that happen?
Too old too soon, hey! Former Warriors player Newton Ben Katanha was once caught out and banned by Uefa over issues of age after his club had raised issues over a non-healing injury.
A player from Caps United even had the audacity to take his passport to a certain newsroom, but could not explain how Cosafa had mixed up his ages when they had used the same passport.
Two weeks ago, we wrote about a Dynamos fan who was involved in a spat with veteran skipper Murape Murape, 34, calling for him to retire, but the responses we got from readers was something else.
How Johannes Ngodzo has suddenly caught up with some 34-year-old players in the league is unexplainable.
Some players are growing, some are shedding years.
But where does all this mess start? At schools and junior football, we reckon.
Sponsors pour their money for football development and not cheating and need to see players progressm through their ranks.
‹That they know the national teams stand to benefi t in future, but if the players are of the wrong age from the start, then we have a problem.
We need to nip cheating in the bud. We are not going anywhere as a nation if we allow such things to happen and our football will never develop. Sports masters and headmasters are the root cause of age heating.
‹ The National Association of Secondary Heads (NASH) and National Association of Primary Heads (NAPH), who are both represented on the Zifa Board, must find quick solutions to this menace.
After Nigerian international Yakubu Aiyegbeni netted a hattrick for Everton, his manager at the time, David Moyes, was embroiled in a PR nightmare with the Nigerian FA, after he jokingly said, via the Liverpool Echo: "[Yakubu] is only 25, albeit a Nigerian 25."
Moyes' remark is concurrent with what former South African Football Association president Kirsten Nematandani said, via Yahoo! News: "When you ask an African player how old he is, he will say: 'Do you want my football age or my real age?'"
Joseph Minala of Cameroon is 17, but the Italian media is not convinced.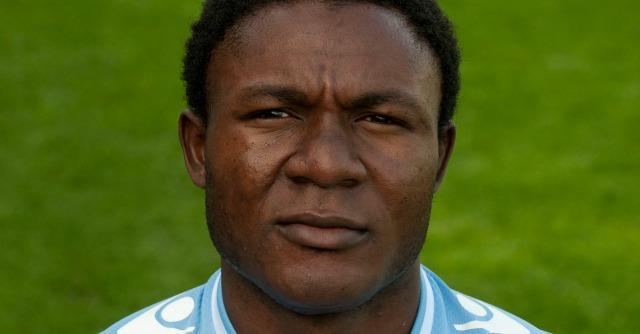 ‹ They have spoken to those that know him and their conclusion is that he is 41!
On Sunday, Botswana lost 1-0 to Zambia in the first leg first round of the Niger 2015 qualifier played at Sunset Stadium and the Young Zebras coach Ordirile Matlhaku said the Zambian team used "big men".
And Zambian coach Chris Kaunda said he had to send away 10 players who had been tested over the age threshold for the competition.
In a post-match interview, Matlhaku said that he had worked with developmental sides for a long time to know that Zambia had fielded over-aged players.
"‹The big men we were playing. ‹ They are over age players . . . Just by looking at them, I can tell they are over age because I have worked with development for a long time," he told BolaZambia on Monday.
"Zambian players, the body frame are the same as the Botswana players, so when I look at them I can really tell that this is not the right age."
He said: "50% of the team was over age, but that is not an excuse we played, we wanted to at least go with a 0-0 draw, but unfortunately they scored an easy goal."
And Kaunda was all cocky when confronted with the age cheating question: "Check the papers for the MRI, I am not a doctor. One thing I can tell you is that 10 players failed in this and we had to bring 10 more to replace them."
Kaunda added: "It is not a joke, most of them are playing for the fi rst time international matches. Whoever is saying that, I wish he is the father or mother of that chap."
Statistics courtesy of WhoScored.com, Fox Soccer and Squawka.com (30 July 2013) Africans being the punch-line to age cheating is a stereotype as there have been notable examples of non-African nations heating age as well.
1) In 1988, Fifa handed Mexico a twoyear ban for fi elding four over-aged players during the 1989 Fifa World Youth Championship qualifiers.
2) As reported by BBC Sport South American correspondent Tim Vickery: "Brazil won the 2003 World Youth Cup — for players of 20 and under — with a team that included a 25-year-old [Carlos Alberto de Oliveira Júnior]."
3) Bangladesh, Iran, Iraq, Nepal, North Korea, Oman, Pakistan, Tajikistan, Thailand and Yemen were caught age-cheating, according to an AFC media release.
4) Early last year, 25-year-old Ecuadorian Juan Espinoza posed as 17-year-old Max Barrios for Peru during the 2013 South American Youth Championship, per Manuel Vigo at Peru ‹ is Week.
Former Ghanaian international Yaw Preko explained why age-cheating was a necessity for his career, via Modern Ghana:
"We were able to reduce it to the right age. ‹ That is why I was able to play 17 years in Europe."
What is MRI?
‹The mandatory use of Magnetic Resonance Imaging (MRI) was introduced by Fifa in 2009 for the Fifa Under-17 World Cup to help ascertain whether players are over age or not.
MRI is considered to be 99% accurate until the age of 17, after which it becomes harder for medical professionals to calculate a person's age.
Professor Jiri Dvorak of Fifa said: "‹The efficiency stops at 17 and it's just pure coincidence that Fifa made their competition an under-17 event."
Every bone in the arm and leg has an end plate from which bones grow.
When the growth is completed (usually around the age of 17-18), then this end plate disappears on the MRI scans.
Dvorak concedes that the scan results "will be unjust to 1% of all examined players".
"MRI of the wrist is a simple, reliable, valid and non-invasive method of age determination in young male football players,"said Fifa.
Chief Medical Officer Professor Jiri Dvorak to Fifa.com.