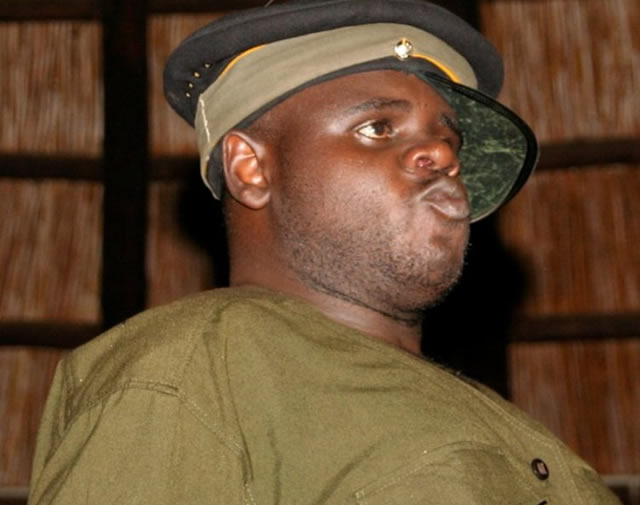 MANY may remember the sitcom, Ganyau Express where comedy oozed from passengers on a bus where one Silvanos Mudzvova featured. He was one of the most explosive characters on the film whose hard-hitting satire defied his soft appearance.
SILENCE CHARUMBIRA
Mudzvova, who has for a long time been off the small screen, makes a return on another comical note at the end of this month on the film Kumasowe in which he features as Madzibaba Peter. According to Mudzvova, the film, scheduled for release on July 30, is the starting stroke of a new local films' revolution that will see him and a consortium of artistes release a film every month until the end of the year.
"The film is now in the post-production phase and we are now trying to come up with a product with which we can use to approach partners and advertisers who for a long time have been made to fund projects that are either unsatisfactory or no-existent," Mudzvova said.
"We started this project with a zero budget and normally when you have such a budget, it means you have to sacrifice to get a lot of things done.
"What we now want to do is that when the film is finished, we produce about 200 000 copies and engage 700 agents from across the country who will sell the DVD on commission so that at least we make strides towards fighting piracy."
He said in the film, he plays a minor role of Masowe, second in command as the church leader would not be available.
The story is pinned on the Vapostori/police clash that saw police officers and journalists being bashed by Vapostori in Budiriro in Harare two months ago.
Mudzvova said though comical, the portrayal in the film was aimed at raising important issues that are often forgotten whenever people talk about the issue.
The story opens with police officers engaging an official who seeks to regulate the operations of Vapostori.
The junior police officers are taken from a roadblock and are overtaken by their zeal and fail to consider pertinent issues before they engage.
"Unbeknown to them, in the Vapostori camp are ex-convicts that are seeking redemption from spirits of violence, disgruntled vendors and kombi drivers who are trying to get assistance at the church after numerous losses caused by the police, among others," Mudzvova said.
"People go to Masowe for different reasons and the bulk of the people on this particular scene are out of jail courtesy of the presidential amnesty.
"So the inexperienced lunge into the deep end without knowledge." Mudzvova said one of the film's ideals was to change the mindset with which people think of Vapostori.
The film will also feature award-winning stunner actress Nyaradzo Nhongonhema (Madzimai Spiwe), Eddington Hatitongwe (Officer Chamvari), Olivia Chipindu (Officer Chigudu) and Moses Kawara (Officer Kepekepe).
Mudzvova said he also intends to start working on a film based on the Shona novel Kukurukura Hunge Wapotswa whose rights he secured almost 10 years ago and will be expiring in January next year.