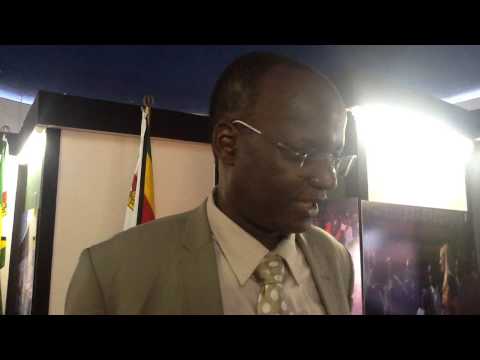 ZIMBABWE is set to take a leading role by supporting initiatives aimed at introducing innovative climate change adaptation strategies to offset negative effects of global warming, acting Environment, Water and Climate minister Jonathan Moyo has said.
Staff Reporter
Moyo, who is also Information, Media and Broadcasting Services minister, said it was important for Africa to come up with a co- ordinated approach to deal with climate change issues to improve the lives of majority poor who solely depend on agriculture.
The minister also said Zimbabwe was pledging its fullest support to any positive initiatives that promoted the development of the continent, the betterment of local communities and African endeavours such as meeting the Millennium Development Goals and Hyogo Framework on disasters.
Moyo was addressing the African Ministerial Conference on Meteorology (Amcomet) Second Task Force and Bureau meeting in Harare on Friday. Moyo stood in for Environment, Water and Climate minister Saviour Kasukuwere, who was away in Senegal attending the African Ministers Council on Water (Amcow) conference and was elected vice-president for Southern Africa region.
"No more than ever before, weather and climate issues have taken centre stage at all national, regional and international fora. For instance, we are now failing to cope with increases, intensity and severity of severe weather events and climate extremes," Moyo said.
The Amcomet meeting came at a time Zimbabwe was reeling from unusual floods disaster that hit the southern parts of the country resulting in the Tokwe-Mukorsi floods disaster where government is struggling to raise $8 million to compensate over 3000 families at Chingwizi transit camp.
"Our continent is highly vulnerable to natural disasters, particularly floods, droughts, sandstorms and mudslides. Zimbabwe which experienced unusual floods in the just-ended rainfall season is now diverting resources from its development path to attending to the devastation caused by these disasters," Moyo said.
"Elsewhere, usable surface and underground water sources are drying up . . . Calls are increasing from our citizens and colleagues in government for accurate, reliable and timely early warning weather and climate information and forecasts which impact directly onto their mandates and operations. This includes attending to the needs for climate change adaptation and mitigation."
World Meteorology Organisation (WMO) secretary-general Michel Jarraud also said they were grateful for the role played by Zimbabwe in supporting activities being undertaken by the Global Framework for Climate Services to develop and incorporate science-based climate information.
"The task force on the Implementation and Resource Mobilisation Plan has worked very hard to make it as comprehensive as possible taking into account continental needs.
"It is now for subregional and national institutions to use it as a guide to develop their own plans and address more specific needs," Jarraud said.
"We need to work together to mobilise the necessary resources to sustain the functioning of the Amcomet Secretariat and the initiatives that will be stemming out of the Implementation Plan of the Integrated African Strategy on Meteorology."