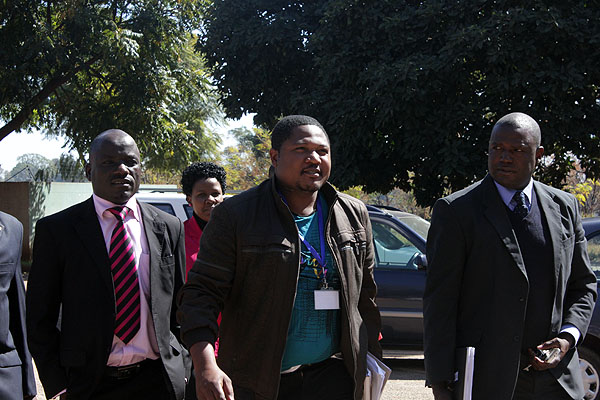 THE trial of prominent musician-cum-property developer Energy Mutodi over a $2 million fraud charge opened at the Harare Magistrates' Court yesterday with former National Housing Delivery Trust (NHDT) projects manager Chandafira Pasipamire alleging that the housing projects collapsed because his boss, who was the sole signatory to the trust, would collect beneficiaries' subscriptions and convert them to his personal use. SENIOR REPORTER
Mutodi is the director of NHDT, which developed housing stands for mostly civil servants in different parts of the country.
Pasipamire, however, said over 300 Bulawayo families benefited from the scheme and managed to build houses as Mutodi was afraid of tampering with funds of the scheme in that city after members had insisted that their funds should not be diverted to Harare.
"Mutodi was the sole signatory of the company and would withdraw money deducted from SSB (Salary Service Bureau) willy-nilly for personal use," Pasipamire told regional magistrate Hosea Mujaya.
"Bulawayo members were committed and vigilant, wanting to know how their money was used. Mutodi had no access to the Bulawayo housing project's money because the members wrote a letter instructing him that their money was not to go to Harare," he said.
Pasipamire said the company's housing project in Gweru collapsed due to alleged mismanagement by Mutodi's younger brother who also helped himself to the subscriptions together with his elder brother.
He said when he joined the trust in 2006 and was subsequently transferred to Harare on promotion, he established that $345 000 was paid for Caledonia Housing Project.
"I realised that there was no paper work and I started digging deeper into the issue. Mutodi cautioned me that he had not employed me to carry an audit, but manage his housing projects," he said.