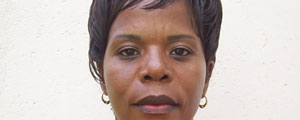 FEMALE MPs have raised concern over the alleged detention of mothers who would have failed to pay maternity fees at hospitals and last week gave notice to have the matter debated in the National Assembly when Parliament business resumes.
VENERANDA LANGA
Goromonzi West MP Biata Nyamupinga (Zanu PF) gave the notice before the House adjourned to July 1.
The motion is set to be seconded by MP Evelyn Muzungu Masaiti (MDC-T).
According to the current National Assembly Order Paper, Nyamupinga's motion, would, if adopted for debate, take note of the deteriorating health services in the country, especially issues to do with maternal health.
"The House should take note of the unbridled deterioration in the delivery of health services," Nyamupinga said.
"We are worried about the detention of mothers who fail to pay off their maternity fees despite the fact that maternity fees are not to be charged in [public] hospitals.
"I want to call upon the Ministry of Health and Child Care to arrest the worrying situation of poor health services delivery, and urge the ministry to stop forthwith the detention of women for non-payment of maternal fees which they are not supposed to pay for after all," Nyamupinga said.
The proposed motion follows reports that several women have been detained after failing to settle their martenity debts.
In another related matter, Justice, Legal and Parliamentary Affairs minister Emmerson Mnangagwa is expected to reply to a question from Nyamupinga over sexual reproductive rights of female prisoners.
Nyamupinga was advised by the Deputy Speaker of the National Assembly Mabel Chinomona to put her question to Mnangagwa in writing.
She wanted clarity on why treatment of male and female prisoners at open prisons was different.
"Males go for home leave for a period of five days per month while females are not allowed to go for fear that they will get pregnant," Nyamupinga alleged.