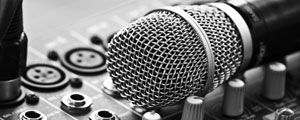 KENYAN reggae gospel artiste Kelvin Nzeki Mutua aka Dafari will be performing in Zimbabwe for the first time on Saturday at Mufakose area A open grounds in Harare. The show has been organised by the Mufakose Clean-up Network.
ENTERTAINMENT REPORTER
Speaking to NewsDay, one of the organisers of the show Russell Ndoro, said fans should brace for a great show of music and the Word of God.
"I can confirm that Dafari is coming to Zimbabwe for a show dubbed gospel reggae and dancehall fiesta. We have partnered with Life and liberty Ministries to minister to people in gospel reggae style," he said.
Ndoro said the event would be free of charge and budding artistes who would also impress during the event would be identified and be signed up by an international recording label called Riddim Culture UK.
He added that several people loved reggae music so they would be ministered to in a way that they love and understand.
"At the show we will be identifying upcoming artists who have the potential to do well and get them to sign with one of the greatest gospel reggae labels Riddim Culture UK," he said.
Some of the local artistes Dafari will share the stage with include Bobo Fyah, Prime Minister, Black Lion, Wadiwa Musiq, 3 Wiseman, Ras Mapani and Emperor I Naz among others.
The show is a culmination of a one-month tour that will take the Nairobi-based artiste to the Caribbean Islands.
Dafari is a mass communication degree holder who started composing music at a very young age of 16 years.
The Big God singer was inspired by Sherwin Gardner. He has been nominated for the best gospel dancehall song on Kenyan Grove awards and has also toured several countries like Jamaica, Bahamas and Trinidad and Tobago.
Mufakose Clean-up Network is a group of residents and people who grew up in that suburb who are making sure that the place is clean, educating people about the dangers of drugs and finding job opportunities for unemployed youths.
The organisation will be doing charity work through cleaning the neighbourhood and helping in poverty alleviation among youths.