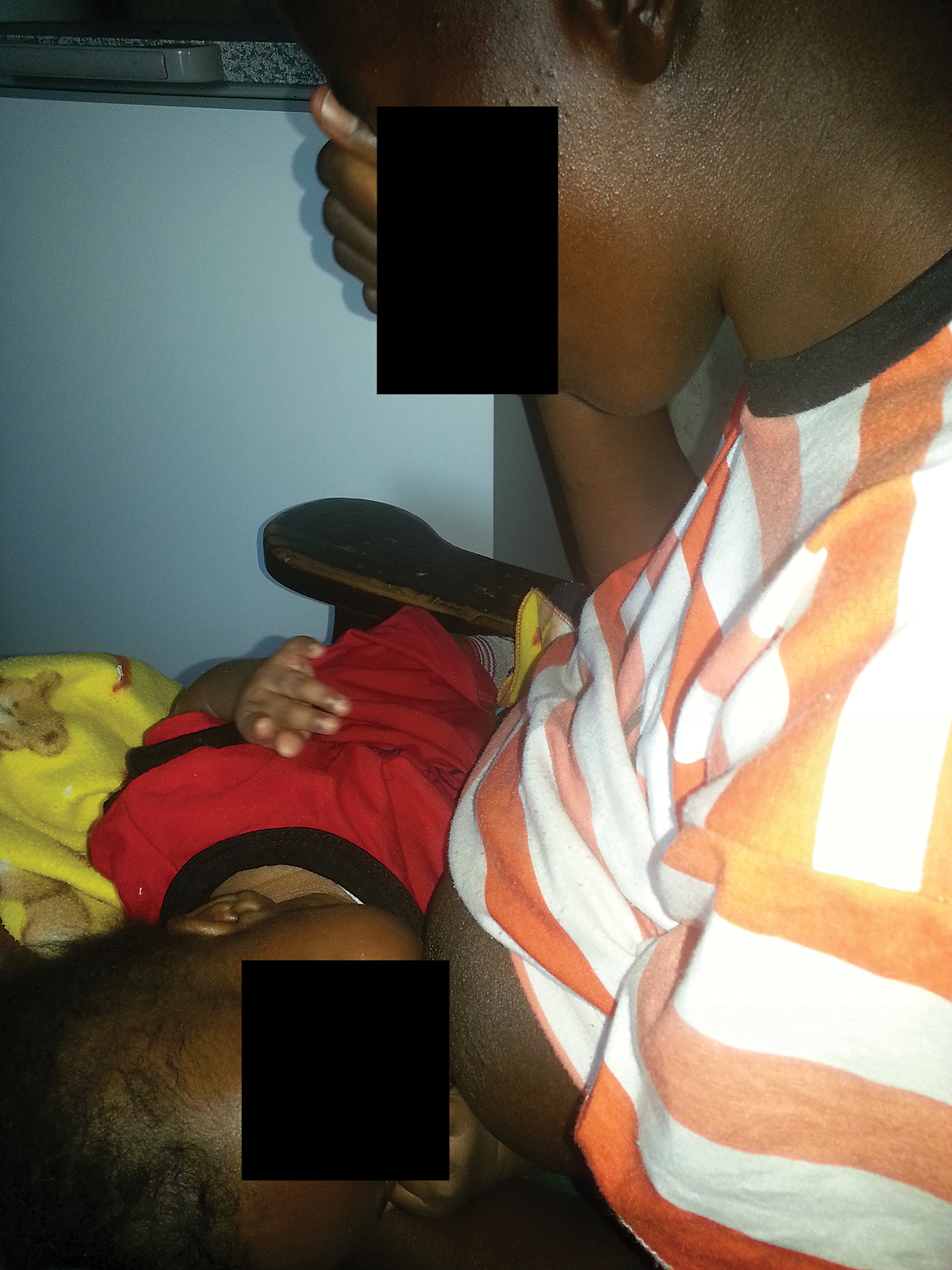 RAPISTS the worst kind of people because they force their will on someone, and they don't care if they leave them scarred for life.
Ropafadzo Mapimhidze
In fact, rape is not a crime of attraction, but it is a crime of hate. It is not about gaining sexual gratification, because after all, if they put effort or even just money, they could get sex. Instead, they are either using violence or threat of violence, or maybe lie to get their victims to submit.
This is what allegedly happened to two underage teenagers from Buhera who were raped by their father on countless occasions resulting in pregnancy.
Although their father was initially arrested, he has since been found not guilty of these crimes.
Reports from Buhera reveal that the man, who is a member of some apostolic sect, is allegedly in celebratory mood as he now blames his wife for fabricating or telling the girls to get even with him by levelling these rape charges.
The question, however, that is being asked is that why were paternity or DNA tests not under taken to establish paternity of the baby born by one of the girls?
And surely how can no crime be detected on two underage children who themselves are clear evidence of this crime.
"My husband sold all cattle, goats, chicken, and sheep to hire a lawyer to defend this matter. And how can you do that to your own children? Hire a lawyer to fight me and his children? What kind of justice is this," said an emotional mother of the teenagers.
In an interview at the weekend, she said her husband became so aggressive and angry when she suggested that one of her pregnant daughters goes for counselling at Murambinda Hospital in Buhera because she was not disclosing who had impregnated her.
The daughter only broke down in tears when confronted with this question.
"My husband was not so enthusiastic about taking this route, but this was rather surprising because he was a very strict parent who once bashed our eldest daughter like a snake that had entered a chicken run for just walking side by side with a boy from a neighbouring village in Buhera.
"But I was surprised when he took no action on our pregnant daughter. He instead started making threats at me saying that there are so many people that are in jail for crimes they never committed and that I should pack my bags and go back to my village of origin. I could not understand why he was talking like this because these children were never allowed to speak with neighbours.
"At home, the two girls used sign language to communicate because if they were heard talking or laughing, they would face the wrath of their father. But when I reflect, this man was trying to conceal the sexual abuses he was perpetrating on his offspring and little did I know that the youngest had also fallen pregnant by him . . .their biological father.
"My daughters were not even allowed to talk to his brother's family that is located near our homestead and he too hardly spoke to him. But I am surprised that these two men have ganged up against me saying that I am using the girls as pawn to get at him," said mother of the girls who hails from Matimba Village in Buhera.
In an interview with Bridget* the 16-year-old daughter who is now suckling a baby allegedly fathered by her father, said the sexual abuse started in 2011 when she was in grade 7.
"My father said I should never tell anyone because he would behead me if I squealed about what I was doing with him. I knew this was wrong, but I was too scared to even tell my mother. I have lost the number of times he slept with me since 2011 because this always happened when my mother had travelled to either Harare or Murambinda Growth Point to sell her crops like peanuts.
"He said this was a ritual to ensure that I get married and have a happier life. It was only when I visited my maternal grandmother for holidays in August 2013 that she asked me whether I was pregnant. When I returned home my mother asked the same question, but I did not know I was pregnant. I didn't know what pregnancy was or how a pregnant person felt like.
"My dad then told me to go back to my maternal grandmother's village and get any boy that would make advances at me and take him to a place where we would become intimate and scream that I have been raped. This was how he wanted to conceal this hideous crime.
"When my relatives asked me who had impregnated me, I would just break down in tears. It was then suggested that I visit my uncles' home at Murambinda Growth Point who interrogated me until I revealed to him that my father was responsible. A report was immediately made at Murambinda Police Station," she said.
When all this was happening, no one had noticed that Bridget's*sibling Prudence* was also expecting her father's baby.
Her youngest sister Prudence* who is 14-years-old experienced the same ordeal as he also raped her from around October last year. "My father would call me into his bedroom to tidy up, but that is when he pounced on me. He did this to me on a regular basis when my mom was away selling crops and now I am eight months pregnant," the 14 year old said.
A report was made to the police on February 17, 2014, leading to the arrest of the father. She said because he was her father, she could not tell on her daddy and hence the abuse continued unabated.
Her elder sister says she is so traumatised by the fact that she is breastfeeding her father's son and that she is still finding it difficult to come to terms with her ordeal.
"Breastfeeding a baby I conceived through this monstrous action is heartbreaking. But what should I do? The baby is here and it has the right to live although I am hurting so much. It feels like as though I am reliving the ordeal every time I cuddle her for his feeds," she said.
Her mother constantly broke down as her daughters gave their testimonies about the rape incidents to NewsDay.
"I am in a state of shock. How the courts can set him free when he actually did this to his own children is my greatest dilemma. Just look at the baby boy I am holding . . . he is a split image of his dad . . . my dad. Who will marry someone who had a baby with her father? This is a curse upon my life. It is a very sad chapter of my life. I have lost both my education and childhood," she said.
Their mother lamented that all her years of marriage had been destroyed by these abuses. She has since moved to her parents' home with the two girls although they are still in Harare's Waterfalls suburb where they are awaiting authorities to make an appeal over this matter.
"My child does look exactly like my father, my rapist and this is disturbing. As he suckles from my breasts, all I see is a little monster I am holding and what my father did to me continues replaying. Sometimes when he cries, all I hear is my father's voice threatening me to lie down on his bed. This is the most tragic period of my life. Sometimes I wish I had committed suicide," she said.
Media Mafaune, who is housing the family in Waterfalls, described the release of this man as a miscarriage of justice.
"I am now worried about the other two eldest children whom we suspect could be survivors of rape as well. We are so incensed by the fact that their father is calling one of these two children reminding them that he is their father.
"That is raising a lot of questions because we now fear that this man may just end up killing this family. My aunt has never experienced a peaceful marriage. She was an abused woman who was married when she was hardly 16 and her marriage was just in turmoil. That is why she left her home last year when her children fell pregnant . . .
But it was too late. Look what this has done to her. She cries, doesn't sleep well and yet all the tell-tale signs were there. I am devastated by the acquittal.
"Our family had said they would decide on how to resettle these children at their village if their father is convicted. But how are they going to live at their home with this man around? This is just too bad. This is hurting so much.
"This man perpetrated the most unthinkable crime on his daughters and it is everyone's wonder how he will continue living, set free from this crime, while his daughters languish in poverty," Makwarimba-Mafaune said.
Unconfirmed reports claim that Women's Affairs minister Oppah Muchinguri, spent the better part of Monday this week trying to find out how this man had been set free.
"It's a matter that has deeply touched everyone in the ministry and we are in a state of shock because we saw these girls and their mother last week on Friday. It was a story that was just too difficult to comprehend and we are all wondering why the courts set this man free. We just don't understand," said a source from her ministry.
Scores of people including media personalities from print, radio and television donated goods to this family as a show of compassion, goodwill and kindness.
But what really drives a man to rape his own daughters? That is the question that was constantly asked by listeners who followed a radio programmelast week on Tuesday (June 3) where these girls and their mother featured.
*Names of victims not revealed to protect identity of the victims