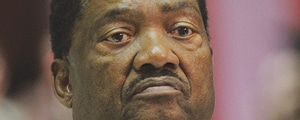 ZIMBABWEANS should brace for tougher times and worsening economic turbulence between now and December as the country's two main parties — Zanu PF and MDC-T — have shifted focus to succession politics, analysts said yesterday.
MOSES MATENGA
The parties are also preparing for their respective elective congresses between October and December.
Both the ruling Zanu PF and the opposition MDC-T are embroiled in nasty internal power struggles within their structures while the economy continues to glide towards deflation.
The MDC-T is expected to hold its elective congress in October while Zanu PF will have their congress in December.
Zanu PF is deeply divided along factional lines and the race towards the upcoming elective congress has overshadowed its pre-election promises to rejuvenate the economy using its widely discredited economic recovery blueprint, Zimbabwe Agenda for Sustainable Socio-Economic Transformation (ZimAsset).
Zanu PF requires $27 billion to fund the programme.
The MDC-T, on the other hand, has not yet recovered from the July 31 2013 poll defeat followed by post-election defections, divisions and smear campaigns such that it has abandoned its oversight role as it fights to keep its head above water.
MDC-T Harare provincial spokesperson Obert Gutu yesterday said: "Zanu PF is on virtual autopilot and I don't see any serious policy articulation and formulation coming from that faction-ridden party between now and their congress in December."
Gutu added: "As for the MDC-T, the dust is settling and the rebel tsunami has been effectively contained. However, I foresee a situation where serious policy formulation will only start taking shape after the elective congress that has been slated for October."
But, Zanu PF spokesperson Rugare Gumbo said: "There is nothing like that. We are focusing on ZimAsset and how it can be implemented. Who is saying that?"
Political analyst Alexander Rusero said the economy was "between a rock and a hard surface" given the infighting, policy discord and jostling for positions within Zanu PF and MDC-T.
He said the recent discordant policy pronouncements made by Indigenisation minister Francis Nhema and Information minister Jonathan Moyo demonstrated how internal party fights had stalled national programmes.
"From now, it will be continuation in a policy vacuum because of discord caused by open clashes between ministers in government. We have Nhema and  Moyo coming up with differing positions on indigenisation and Vice-President Joice Mujuru saying it needed 40 years for ZimAsset to work," Rusero said.
"Politicians are prioritising politics ahead of economic issues and solutions. The economy from now until December will be the biggest loser. Jobless youths and rural people are wondering where ZimAsset went to because the promises given are not being fulfilled. Instead of focusing on implementing it, they are saying they are now focusing attention to another election campaign in 2018. How can you talk of Project 2018 only one year after an electoral victory?"
To date, Moyo has had run-ins with several Cabinet ministers and was early this month publicly chastised by President Robert Mugabe for being "divisive" and a "weevil bent on destroying the party from within".
Another analyst, Ernest Mudzengi, said there would be nothing progressive from government as Zanu PF ministers were fighting for top posts ahead of congress.
"I don't see anything progressive policywise from both parties as they continue to fight for personal political turf," Mudzengi said.
"When the politicians continue to tussle over personal political gain, then the country bleeds policywise."
Analyst Takura Zhangazha added: "The internal fights have compromised government performance, especially within the ruling Zanu PF party which is focusing on factions and their congress.
It diverts attention from national economic programmes.
"Within the opposition, they are fighting also and that has led to the lack of democratic oversight or review of government policy and this  eventually stops focusing on real issues, but focusing on retention of power at the expense of dealing with the economic challenges."
The opposition MDC-T was recently rocked by turmoil after its "axed" secretary-general Tendai Biti, former deputy treasurer-general Elton Mangoma and a sizeable number of MPs — commonly referred to as the MDC-Renewal Team — pulled out citing irreconcilable policy differences with party leader Morgan Tsvangirai.
The Biti-fronted MDC-Team accused Tsvangirai of spurning leadership renewal calls and using violence to crush dissent, which Tsvangirai has strongly denied.