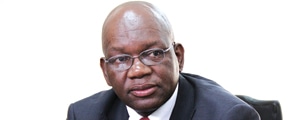 GOVERNMENT has absolved the National Oil Infrastructure Company (NOIC) from involvement in a botched $3 million fuel deal involving Central Mechanical Equipment Department (Private) Ltd (CMED) and a private fuel dealer, First Oil.
SENIOR PARLIAMENTARY REPORTER
In a statement yesterday, Energy and Power Development secretary Partson Mbiriri said NOIC should not be dragged into the matter where CMED bought $2,7 million worth of fuel from First Oil, but the latter failed to deliver the order.
The CMED had accused NOIC officials of misleading them into buying three million litres of diesel from First Oil.
Newly appointed CMED board chairperson Godwills Masimirembwa recently said they had taken First Oil, NOIC and PetroTrade to court to recover the money.
The issue has also spilled into Parliament where CMED managing director Davison Mhaka was recently summoned to answer questions over the alleged fuel scam.
Mbiriri said: "The reason for the non-delivery of the fuel appears to have absolutely nothing to do with the fact that NOIC had no fuel to deliver.
"CMED's misfortunes appear to have emanated from the transfer of monies outside the country at the behest of First Oil Company. "It is not at all clear how NOIC can be said to be responsible for any eventualities that stemmed from this.
"Had PetroTrade been paid, the diesel would undoubtedly have been delivered to CMED."
Mbiriri said the problem was transfer of the payment out of the country to EBGHong Kong Limited, adding that NOIC Msasa storage tanks always had fuel contrary to reports that its tanks were empty.
"On February 22 in 2013, CMED initiated a purchase order to First Oil Company for bulk purchase, which purchase order was approved by CMED managing director on February 25," Mbiriri said.
"On March 1 2013, at the behest of PetroTrade, NOIC wrote a letter to ZB Bank confirming that it was holding three million litres of diesel at Msasa storage tanks on behalf of Petrotrade."
Mbiriri said he was surprised that CMED was now suing NOIC together with PetroTrade and First Oil for non-delivery of the fuel.