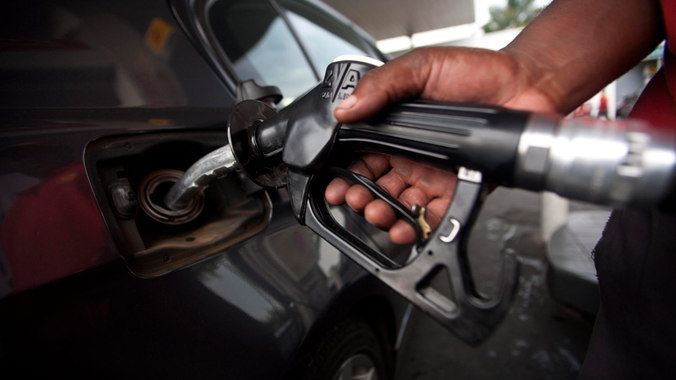 TOP CMED (Pvt) Ltd executives, including managing director Davison Mhaka, have been implicated in a $3 million fuel scam amid reports the corruption scandals, cover-ups and victimisation at the parastatal could be a tip of the iceberg, it has emerged. VENERANDA LANGA
Mhaka was also alleged to own a fleet of buses which were allegedly being repaired at a cost to CMED while he victimised, sent on forced leave or fired anyone who tried to expose any rot in procurement issues or any other ill-dealings at the parastatal.
As fresh details of the alleged fuel scam emerged, a whistleblower yesterday told the Parliamentary Portfolio Committee on Transport and Infrastructural Development that the $3 million scandal could be a tip of the iceberg.
CMED stores support manager Kipinai Chigogo bared all when he appeared before the committee chaired by Epworth MP Amos Midzi (Zanu PF) to narrate his ordeal after he was demoted from his former post as loss control department manager allegedly to gag him for his stance against corruption.
Chigogo said when the $3 million tender was awarded to First Oil Company in March 2013, proper tender procedures had not been followed.
According to government tender procedures, managers are allowed to adjudicate tenders worth up to $10 000 while managing directors adjudicate tenders of up to $50 000.
Tenders worth more than that these amounts should be referred to the State Procurement Board (SPB).
However, CMED was said to have ignored Chigogo in the $3 million tender which was awarded without a due diligence report on First Oil.
It was not established before the parliamentary portfolio committee as to who owned First Oil, but Chigogo disclosed when the company was awarded the tender, its licence had already expired three months earlier. The tender was awarded in December 2012.
Chigogo alleged all the "shenanigans" happened because all decisions at CMED were made by Mhaka acting alone.
Chigogo alleged that Mhaka victimised and sent on forced leave or fired anyone who tried to expose any rot in procurement issues or any other ill-dealings.
"The loss control department did not play any part in the awarding of the tender. Procedures were not followed where the loss control department was supposed to go physically and inspect the premises of First Oil, its directorship, infrastructure and even check who they had traded with before. It was also noted that their licence had expired in December 2012, but they were still awarded the tender in March 2013."
Chigogo told Parliament that when the fuel tender in question was awarded, he was the loss control manager.
But after he questioned the unprocedural nature of awarding the tender, he was removed from the post and given a redundant post of stores support manager.
Chigogo said there were several cases before the courts of employees fired by Mhaka because they did not toe his line.
He added that CMED was losing lots of money through legal wrangles.
According to Chigogo, Mhaka was a highly influential person and he [Chigogo] told the portfolio committee he feared for his life after his presentation before Parliament.
Other issues that emerged were that there was also conflict of interest and bad corporate governance whereby Mhaka was alleged to own a fleet of buses, which, whenever they broke down, were repaired at CMED workshops.
"There is need for an independent inquiry to come up with facts and figures on how many buses Mhaka owns and if the repairs that were done were receipted and paid for. CMED is a commercial entity and we cannot say his buses should not be repaired there — but it has to be found out if he paid for the repair expenses. It would also be prudent to ask for an independent inquiry at CMED," Chigogo said.
He urged the committee to get hold of a report on CMED tender operations which had been instituted by a commission led by former Attorney-General Sobuza Gula-Ndebele so as to have a better appreciation of the extent of the problems there.
When Mhaka appeared before the same committee in March, he said CMED was facing viability problems following First Oil's failure to supply the $3 million litres of fuel paid for by the organisation.
"On March 5 in 2013, we procured three million litres of fuel from First Oil. The company failed to supply," he told the Parliamentary portfolio committee.
"We have reported the matter to the police and up to today, the company has been promising to deliver the fuel. Another challenge is non-payment for fuel and services by government.
"We ended up recalling the coupons we gave to our clients. Right now, government owes us $577 000 for fuel which ministries are struggling to liquidate."