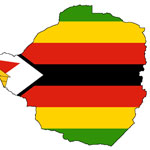 A DELEGATION from the European Council on Tourism and Trade is expected in Zimbabwe at the end of the month to officially present the country with two international awards, a Cabinet minister has said.
Tarisai Mandizha Business Reporter
Tourism and Hospitality industry minister Walter Mzembi said the five-member delegation was expected in the country on May 28.
He said the visit came in the wake of an announcement by the European Council on Tourism and Trade on May 3 that Zimbabwe had been awarded the world best tourism destination and favourite cultural destination for 2014.
Mzembi said the awards and the impending visit were an endorsement of Zimbabwe and the country would work hard to retain the accolades.
"Yesterday (Tuesday) l presented the honour to President Robert Mugabe and Cabinet and we agreed that there will be some celebrations. I have appointed Zimbabwe Tourism Authority chief executive officer Karikoga Kaseke to lead in the preparations for the celebrations," he said.
Mzembi said Zimbabwe was selected for successfully organising the 20th session of the World Tourism Organisation General Assembly last year, despite the huge logistical and economic challenges facing the country.
He said the country was also selected because of its community-based tourism and for giving tourists an opportunity to explore nature, presentation of outstanding historical and cultural heritage in the form of the Great Zimbabwe Monument in Masvingo among many others.
Mzembi said previously the destination awards were won by Turkey in 2008, United Arab Emirates in 2009 and 2011, South Korea in 2010, Trinidad and Tobago in 2012 and Laos in 2013.
He said it was important that Zimbabwe had been endorsed by Europe.
"When you are endorsed from Europe, you are being endorsed by those who placed us on sanctions and this shows that we have successfully succeeded in the negotiations," Mzembi said.
He said the country was targeting to achieve 27% to 31% growth in tourist arrivals from the European market.
"Today, we are down to 13% in tourist arrivals from the European market. We plan to recover to 27% as our very least and 31% at the most," the Tourism minister said.
"We want that market because they are high spenders. Apart from being endorsed, we also want their money."