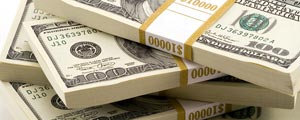 In yesterday's issue we published a story under the headline: Security chefs in $500k bribery scam in which top army and police officers reportedly threatened to evict the white owner of Mjingwe Ranch in Mwenezi if he failed to give them the said amount.
NewsDay Editorial
Their argument is that they are now partners in the conservancy business and that amount is part of the "dividends" due to them as shareholders.
This is very sad indeed because such type of greedy and selfish people are not good for this country.
These are the types of actions that scare away investors because they testify to the fact that Zimbabwe has no respect for property rights.
No country in this era can develop if it does not respect property rights because investors, both local and foreign, do not want to pump in millions of their cash in capital only to wake up with nothing because some powerful generals or politicians would have grabbed their assets.
The irony is that while some senior government officials such as Finance minister Patrick Chinamasa are busy assuring investors that Zimbabwe is a safe investment destination, others, like these greedy army and police chiefs, want to prove otherwise.
Surely, we cannot blame investors if they keep their money firmly away from this country because we seem to enjoy shooting ourselves in the foot.
Recently the European Union ambassador to Zimbabwe Aldo Dell'Ariccia challenged President Robert Mugabe and his government to walk the talk when it comes to assuring investors of the safety of their investment in the country in light of the indigenisation laws.
He was right.
Barely a week when he made this challenge, we read reports about some greedy officials whose actions prove that the government does not intend to walk the talk at all.
The security chefs' actions also prove that indigenisation is a disguise for a few powerful people to enrich themselves.
How else can we explain the security chiefs' insistence on grabbing a conservancy that has the potential to benefit local communities because of an agreed partnership with the current owner?
The local people, led by their traditional leaders, Chief Maranda and Chief Mazetese unanimously agree that they are benefiting under the current ownership arrangement.
They also saw through the invaders' greed and have clearly stated that they want to have nothing to do with them.
What is more surprising is that a Zanu PF politburo resolution ordered the eviction of such invaders, but these greedy elements simply ignored that.
Defying a politburo directive is akin to defying Mugabe because he chairs the politburo and investors would be forgiven for concluding that if Mugabe can be openly defied why should they believe in the rhetoric about the safety of their investment.
These greedy elements are not good for Zimbabwe at the moment. We don't need them if we are to entertain any hopes for the country's economic revival.