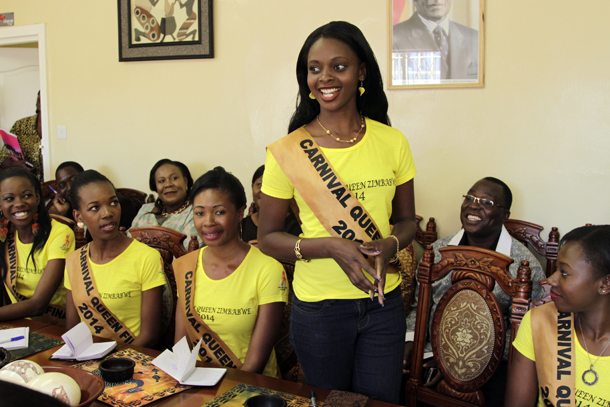 As the second edition of the Harare International Carnival roars into life this Friday, Zimbabwe Tourism Authority (ZTA) has endorsed PaRoots Restaurant as the official carnival restaurant offering local traditional meals to the visiting delegates.
ZTA Head of Corporate Affairs Sugar Chagonda made the announcement during a tour of the restaurant by the 18 Carnival finalists who are vying for the Miss Carnival title.
"We want to expose our traditional cuisine to the visitors and PaRoots will be offering the service to the delegates that are coming from different corners of the world," said Chagonda.
"We cannot talk of a rich destiny and heritage without talking of our traditional cuisine."
The carnival will run from the 16th to the 25th.
Take a look at pictures from the tour below.