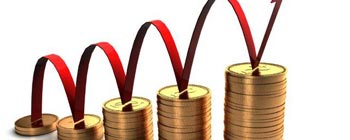 ZIMBABWE Stock Exchange-listed concern, Pearl Properties, recorded below-target revenue of $2,9 million for the four months to April 30, due to increasing rent arrears. Business Reporter
General manager Francis Nyambiri said at the company's annual general meeting yesterday that rent arrears increased to $2,1 million from $1,7 million in December 2013 .
"Revenue is about $2,9 million, which is slightly below budget by about 1%. But we have maintained the year-on-year position," Nyambiri said.
In the period under review, rental yield declined to 7,56% from 7,90% in April last year while the average rental per square metre was down to $7,61 from $8,01 in April 30 2013.
Nyambiri said property expenses increased by $171 000 to $634 000 from the previous year while administration expenses were within budget at $988 000 and have declined by $300 000 from prior year.
During the period under review, Pearl Properties occupancy rate increased to 79, 45% from 78,87% as at April 30 2013.
In the financial year ended December 2013 revenue increased by 2,18% to $9,022 million from $8,830 million as a result of increase in rental income from property services rendered to third parties.
Rental income increased by 2,06% to $9,012 million driven by an increase in the contribution of turnover-based rental income .
In the period under review rental per square metre increased by 1,22% to $8,28 while rental yield eased to 7,80% .
Property expenses grew by 3,38% to $1,683 million, net property income before administration cost increased by 19% to $7,339 million while administration expenses increased by 5,56% .
During the period under review, operating profit before tax and fair value adjustment declined by 1,42% to $4,684 million while market value of investment grew by 6,55% to $128,1 million. According to the Africa Report 2013 by Knight Frank said the take-up of office space in Zimbabwe has been poor as a result of the depressed economic climate in Zimbabwe.
Occupiers are struggling to meet rent and service charges, and the levels of arrears are generally high. Voids have increased in some buildings to over 30%. More than a year after it came on stream, the 12 000sqm of office space in the Joina City development in Harare remains over 50% unlet.