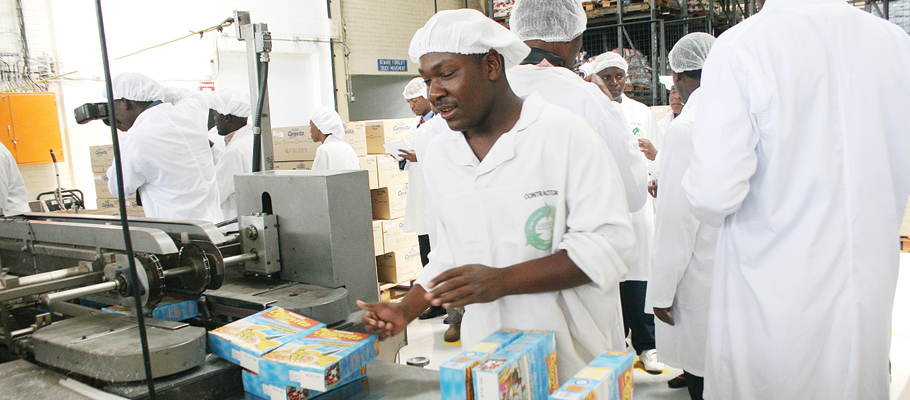 NESTLÉ Zimbabwe plans to spend $10 million this year on plant and machinery upgrade as it seeks to grow the regional exports base, a company official has said.
Tarisai Mandizha Business Reporter
The money would be raised from shareholders. Nestlé Zimbabwe is a unit of Nestlé, the global food and beverage giant headquartered in Vevey, Switzerland.
Nestlé Zimbabwe managing director Kumbirayi Katsande told NewsDay on Wednesday the company had spent $20 million in plant and machinery upgrade over the last three years.
"We are completing our projects, now we are working on modernising our powdered milk production plant this year, and it will be a big project upgrading that plant.
"We have a four-year plan, this year we are putting about $10 million for the projects," Katsande said.
Commenting on the export markets, Katsande said Zambia was the leading export market followed by Malawi while Botswana and South African markets were anticipated to grow this year.
"We need to be more efficient, we need to continue upgrading and modernising our plant to make sure it uses less water, and less energy and that every product will retain high quality.
"We used to sell in South Africa and we are going back this year, and Botswana is the new market for Cerevita," Katsande said.
Nestlé has begun manufacturing Milo which was last produced in 2008.
Nestle is also working towards re-introducing Nido products which vanished from shelves during the hyperinflation period, Katsande said.
He said Nestlé had been affected by the prevailing liquidity challenges adding that companies could only circumvent that by being efficient.
"Clearly when the economy is where it is, to convince company employees that we are keeping our backs against the wall like everybody else, we have to stand up and be more efficient looking at the whole value chain," he said.
"Farmers have to be more efficient; our distributors need to be more efficient; our retail guys can't stand to spend the same amount of money to get the same dollar."
Katsande said most people in the retail trade were now selling through discounts.
"It is a very difficult environment, but we are pleased ours has been a strong business because we have strong brands," he said.
Nestlé products include cereals, coffee, infant foods and chocolates, among others. Its popular brands include Cerevita, Cerelac and Every Day, among others.