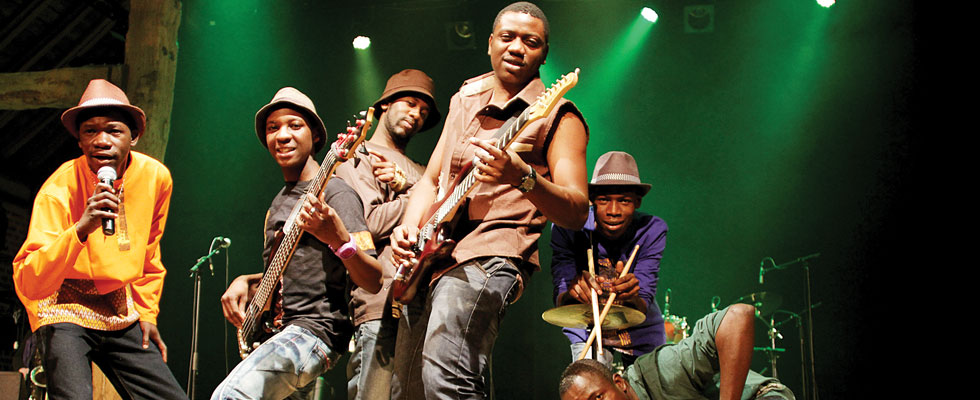 AFRO-FUSION group Mokoomba will have their homecoming gig tonight at Book Café in Harare after a three-month tour of Europe and Australia.
Entertainment Reporter
Having returned home last week, the group has had a successful tour which got rave reviews in the international media.
Speaking to NewsDay, the group's manager Marcus Gora said Mokoomba had a great experience.
"The tour was great for the band since they performed at WOMAD Festivals in Australia and New Zealand for the first time," he said.
"They also had a successful 12-day tour across the United Kingdom where they showcased for the first time their new semi-acoustic set which was well received by audiences and had many rave reviews."
Gora said after the group's arrival last week, they decided to take a break visiting their families in Victoria Falls before they start performing locally.
After the two local shows, the group will travel to Mozambique then South Africa and Swaziland for regional performances.
"We will perform at the AZGO Festival in Maputo on May 23, and in Johannesburg on a date to be announced, then the MTN Bushfire Festival in Malkerns, Swaziland," said Gora.
The regional tour is part of the Festfire Festival that is supported by African Synergy and Pamberi Trust.
Meanwhile, Mokoomba bagged another award this week when they won the United Kingdom's Zimbabwe Achiever Awards 2014 International Music Artiste of the Award. Gora said the group expressed appreciation for all the votes and support of their fans.
"We are glad to announce that our band is this year's winner of the Zimbabwe Achievers Awards 2014 — International Music Artiste of the Year Award.
"We would like to thank our fans for voting us and for their continued support. It is such a tremendous honour to be recognised for our small contribution to Zimbabwean music and we would like to take this opportunity to acknowledge and appreciate the sterling work being done by fellow nominees and all Zimbabwean artistes at home and abroad, putting Zimbabwean music on the map," he said.
This year alone Mokoomba has toured various countries including Austria, Australia, Belgium, Denmark, Germany, Luxembourg, New Zealand, Norway, Switzerland and the United Kingdom.