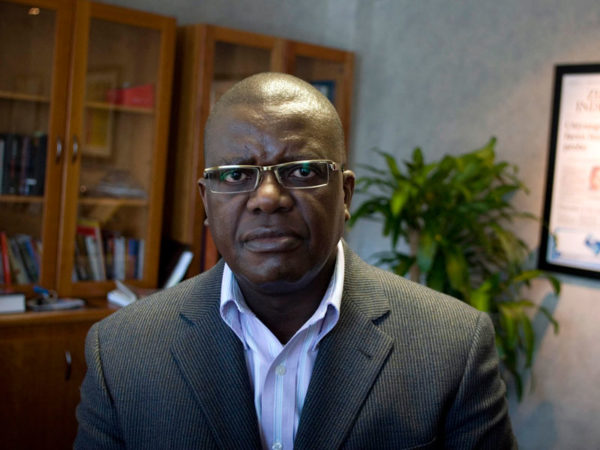 South African media powerhouse, M&G Media Limited on Tuesday launched a Pan-African digital news platform – Mail and Guardian Africa in the Kenyan capital, Nairobi.
TAPIWA ZIVIRA ONLINE REPORTER
The new portal – through its web address www.mgafrica.com – features news analysis, insight, commentary and investigative journalism with the aim to becoming the leading and most important commercially successful contemporary voice on African issues.
Speaking at the launch ceremony, M&G Media deputy executive chairman Trevor Ncube, who is also chairman of Alpha Media Holdings (AMH) -publishers of flagship daily NewsDay, Southern Eye, The Standard and Zimbabwe Independent-said Mail and Guardian Africa was "a culmination of a long held vision that as Africans we have to tell our own story."
"I think nothing is more emblematic of how little influence Africa has wielded in world affairs than the fact that even Africans themselves rely on non-African media to know what is going on in their own backyard," Ncube said.
Leading Ugandan pan-African journalist Charles Onyango-Obbo , who has been appointed Mail and Guardian Africa editor, pledged bold reportage that "uses an evidence-based, non-dogmatic and analytical approach and explores the new opportunities that technology, social media and crowd-sourcing tools offer to do that in new ways."
Onyango-Obbo comes from a strong foundation of writing about the African narrative.
Formerly co-founder of Uganda's leading independent title, The Monitor, Onyango-Obbo once worked as an Executive Editor for Africa & the Digital Media Division of Nation Media Group operating out of Nairobi and was also a columnist for Daily Nation, The East African, The Monitor (Uganda), and The Citizen (Tanzania), writing mostly on African political and democratic transition issues, the political economy of new technologies, and social trends.
He is also a member of the board of directors of the Institute of Economic Affairs, Nairobi, Kenya. He holds a BA degree from Makerere University, Kampala, Uganda, and a Master's degree in Journalism from the American University in Cairo, Egypt.
"The aim is to focus on delivering quality African news and information via mobile to, primarily, 30-40 year-old audiences with a college education in both Africa and outside the continent. Mail and Guardian Africa will offer a non-paternalistic, intelligent, and enlightened view of developments on the continent without feeling duty-bound to talk up the 'Africa Rising' narrative, or to be stuck in cynicism and a refusal to see progress either. The objective is to make M&G Africa the most trusted and diverse source of news on Africa," Onyango-Obbo said.
South Africa-based M&G Media editor-in-chief Chris Roper described M&G Africa as "a very necessary addition to the journalism landscape of the continent, and one that knits together the many voices of Africa into a coherent, thoughtful tapestry, rather than the more usual competing narratives imposed on the continent by interest groups."
M&G Media are the publishers of the Mail&Guardian newspaper. The launch event was also attended by the Kenyan Information, Communication and Technology minister Fred Matiangi who spoke on behalf of the host government. "Africa is craving for rigorous, analytic reportage and not conveyor belt journalism," Matiangi said.
Mail & Guardian Africa www.mgafrica.com