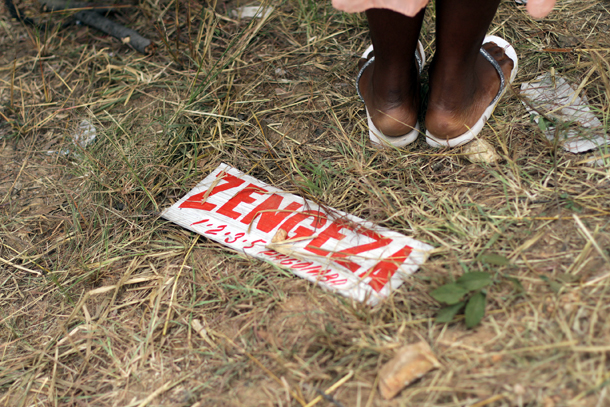 RELATIVES of the 10 people killed in the commuter omnibus accident along the Harare-Chitungwiza Road on Monday have accused the vehicle owner of avoiding them and failing to provide funeral assistance. WINSTONE ANTONIO
Speaking to NewsDay in separate interviews yesterday, some of the deceased's relatives claimed that the kombi owner — only identified as F Ganha — had not shown up even at his late driver Musiiwa Chanengeta's home in Zengeza to pay condolences.
Police last night released the names of the crash victims and these are Violet Taruvinga (40); Tsikira Nelson Matambo (age unknown); Howard Chipuna (26); Tendai Mukoti Ncube (32); Grace Gomani (26); Judith Chari (7), the driver Chanengeta (28); Forward Chikondowa (30); Menas Chinyora (age unknown); and Reuben Chikafu (39).
Faro Mupandaguta, a brother of the late Chanengeta, said they were yet to meet with the owner of the killer kombi, adding that the deceased's body would be taken for burial at Chiyangwa village in Zvimba today.
Other disgruntled families accused Ganha of deliberately avoiding them so as not to pay funeral costs.
"We have been phoning the owner of the commuter omnibus F Ganha, but each time his phone is being answered by his wife saying her husband is not around before hanging up," said a Chitungwiza resident Musinake Chikafu who lost a close relative Reuben Chikafu in the horrific crash that took place near Chinhamo Service Station.
"At the moment, we are still in darkness as to whether we are going to receive any form of assistance from the owner of the commuter omnibus."
Reuben Chikafu will be buried today at his rural home in Nyashanu, Buhera. Efforts by NewsDay to contact Ganha were fruitless as his wife refused to co-operate.
Last night, Local Government minister Ignatius Chombo said each of the bereaved families would receive $200 to cover funeral expenses.