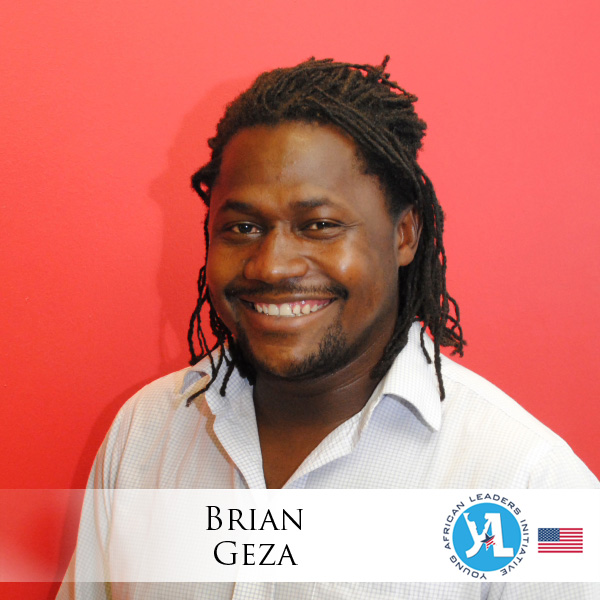 Choreographer Brian Geza is on a mission to learn how arts organisations in the United States integrate arts into the formal education system.
He is among the 30 Zimbabwean youth leaders selected to participate in the Washington Fellowship, the new flagship program of President Obama's Young African Leaders Initiative (YALI), this June.
Brian is the founder and current artistic director of Zvishamiso Arts, a dance, music and theatre troupe based in Mbare.
A former dancer with Tumbuka Dance Company and winner of the 2013 Nama outstanding choreographer of the year award, Brian holds a Master's degree in choreography from the Oslo Academy of the Arts.
He has travelled as a volunteer, dancer and choreographer to Rwanda, Nigeria, DRC, Germany and South Africa and was commissioned to choreograph the official opening of the U.N. World Tourism Organisation's 20th general assembly, held in Victoria Falls in 2013.
Brian "lives and eats" art and sees his selection as recognition of the important role the arts sector plays in Zimbabwe's development.
Since 2005, Brian has helped to cultivate young Zimbabwean artists, some of whom are now based as far away as Norway, Sweden, France and South Africa. Through collaboration with organisations such as Chipawo, Africaid, Dance Trust of Zimbabwe, Jibilika dance Trust and Wifoz, Brian's organisation has created a wide network of artists from all Zimbabwe's provinces, and he hopes to expand this network upon completion of the Washington Fellowship.
He will spend six weeks at Tulane University in New Orleans, where he will complete coursework on civic leadership. He also hopes to take a closer look at how American arts organisations are managed and "how the artists in New Orleans are developing their communities artistically after Hurricane Katrina with minimal or no resources."
Brian says programs such as YALI "bring a paradigm shift in national issues and use youth as ambassadors of development." He also notes that, "Many times, it takes interaction with others of a different perspective to come out of a rut."
On his return to Zimbabwe, he hopes to continue transforming the arts sector. "I will apply new artistic strategies and methodologies, especially in community outreach, development and arts management, and hope to increase the number of performing arts centres in Mbare that offer free dance, music and theatre classes," says Brian.
His work with youth is beginning to bear fruits in his Mbare community. Through youth dance clubs, Brian has trained young people who now teach dance to other youth in primary schools.
BACKGROUND ON THE YALI WASHINGTON FELLOWSHIP
• Watch the video message from President Obama encouraging young African leaders to join the YALI Network. • For more information on YALI go to http://youngafricanleaders.state.gov/yali/ • For more information on the Washington Fellowship, including video of President Obama's announcement of the program go to http://youngafricanleaders.state.gov/washington-fellows/