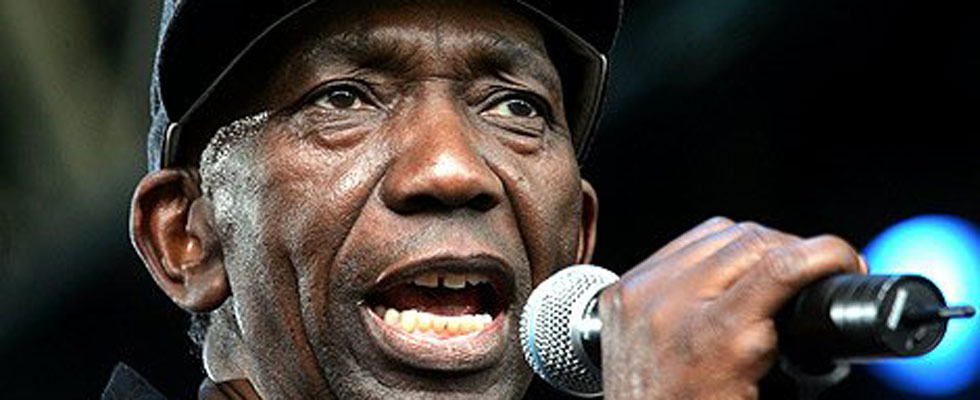 BONGO Love is headed for North America again this summer and will embark on a joint tour with self–exiled Chimurenga guru Thomas "Mukanya" Mapfumo starting next month on June 11 for three months up until September. Simbarashe Manhango
Dubbed the Southern Eye Tour, the adventure perhaps has all the hype of a thriller and it is certainly a musical affair concerning Southern African Rhythms.
This is set to be the second stint for this Afro–acoustics ensemble to share the stage with Mukanya and relish memories of their first dance with the Chimurenga guru in 2008.
In an interview with NewsDay, the group referred to the tour as a "stirring reunion with a musical legend spiced with Southern African Rhythms".
"We are people from the South hence the tour is all about Southern African Rhythms. We are delighted to be working alongside Mapfumo, given his amazing entertainment qualities and incredible musical experience," Bongo Love vocalist, John Mambira said.
He said it was always a pleasure to share the stage with him and moreover they said they were proud to be representing the nation alongside such a decorated musician.
Mambira added that it made them recall the first time they had shared the stage with Mukanya in 2008 as the concert gave them visibility and that cutting edge.
The tour will kick off in the United States with an official album launch of their latest offering self–titled project, Bongo Love and stretch as far as Canada and Mexico.
"We will be in the US for at least a month, promoting our new project and we have a string of live shows with Mukanya. After that we will head to Mexico and wrap up the tour in Canada where Mukanya is also billed to perform. Basically, it translates to busy schedules of travelling, live shows and networking," he said.
In a career that spanned for over a decade since breaking through on the musical scene, Bongo Love commands a huge following in foreign lands and the group says its focus now was to reach out to Zimbabweans.
They released their album on May 2, coinciding with their maiden performance at this year's edition of the Harare International Festival of the Arts.
The seven-track album carries tracks such as Zimbabwe, a typical celebration of love and oneness and Sunga Bande, a motivational song that urges people to work harder in everything they do.
Meanwhile, Bongo Love embark on this tour following a couple of changes to the ensemble's set-up. The group has added a new female vocalist, Claire Dangarembwa and backing vocals led by Nobuntu and a bass guitarist, giving out a new, diversified feel and sound.
.