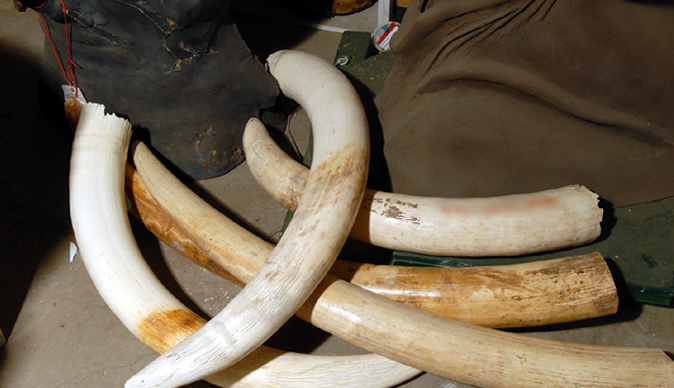 AFRICAN conservationists and advisers last week urged the United States government to reverse its recent decision to ban sport-hunted elephant imports from Zimbabwe and Tanzania.
STAFF REPORTER
Zimbabwe Parks and Wildlife Management Authority (Zimparks) director-general Edson Chidziya, along with conservation advisers from Tanzania and Zimbabwe met US government officials at Capitol Hill, Washington, to demand the US rescind its decision as the ban would have a tremendous negative impact on wildlife conservation in the country.
According to Safari Club International (SCI), Chidziya, who was accompanied by safari operator Emmanuel Fundira and Community Areas Management Programme for Indigenous Resources director Charles Jonga among others, lobbied the US Department of Interior, US Fish and Wildlife Service (USFWS), and the US State Department officials demanding a reversal of the arbitrary change in US import policy.
Jonga said at least 800 000 families in Zimbabwe depended on the safari hunting industry, a position the USFWS bureaucracy freely admitted they instituted their ban on sport-hunted elephants from Zimbabwe and Tanzania without any basis in scientific data.
SCI president Craig Kauffman said: "As hunters, we have been the most significant funders for wildlife conservation and management in Africa, more so than any other tourists over the past 50 years. I find it distressing and shameful that the US Fish and Wildlife Service has made a scientifically baseless decision that will financially devastate the people and communities that depend on safari hunters for their livelihoods."
SCI Foundation president Joe Hosmer added: "As an American conservationist, I'm proud that our entire system of wildlife management in North America is based on science. Yet somehow, the US government felt compelled in their decision to ban sport-hunted elephant imports to the US without any data or consultation with local officials. We will be requesting an oversight hearing by the US House of Representatives in the coming weeks to investigate the arbitrary nature of the decision making process."
The African delegation also included Chief Executive officer of Professional Hunters Association of South Africa and Secretary General of Outfitters and Professional Hunters' Associations of Southern Africa AdriKitshoff, Zimbabwean Professional Hunters and Guides Association chairmanLouis Muller,; Mike Angelides, secretary general of Tanzania Professional Hunters Association and Tanzania Hunting Operators Association; Tanzania Professional Hunters Associationboard member Piet Fourie and Wildlife Management Specialist Rowan Martin.