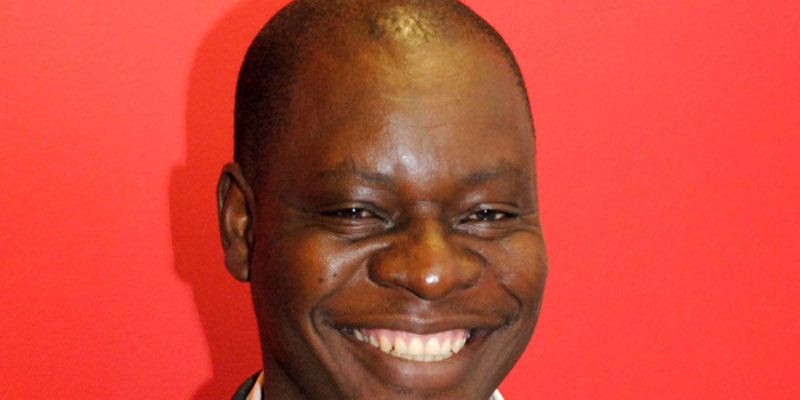 Zimbabwean investor, researcher and innovation enthusiast, Taurai Chinyamakobvu, sees the so-called "backwardness" of Africa as an opportunity to leapfrog the many stages of the development path into a new era of unprecedented economic growth. He will spend his time in the United States doing exactly that.
"I believe that this is an African century and we must learn and follow the path of least resistance towards development that has been followed by others… The Japanese did it in electronics, automobiles and other industrial output. The Koreans, Chinese and other Asians did that too" says Taurai.
"The Washington Fellowship helps Zimbabwe with technology and skills transfer to move towards that goal."
Taurai is one of 30 young Zimbabweans invited to participate in the Washington Fellowship, the new flagship program of President Obama's Young African Leaders Initiative (YALI). "It's always enchanting to be one of the first persons to be on such a noble program," he says, noting that the program targets a handful from the entire African continent.
"It's harder to be a Washington Fellow than it is to be admitted into Harvard."
A technology enthusiast, Taurai will complete six weeks of rigorous study at Yale University, a prestigious Ivy League institution. He knows what is at stake and is quick to single out what he will be looking at.
"I look forward to acquiring and comparing notes with preeminent scholars, thinkers and practitioners of our time in areas such as innovation, business modelling, monetizing ideas and the nexus between start-up firms, venture capital and the long tail of innovations."
As Secretary General of the Zimbabwe Japan Alumni Association, he is working with JICA, Embassy of Japan and government ministries to help bring skilled but retired Japanese engineers to assist Zimbabwean manufacturers on production engineering.
Taurai is a founding investor in Flocash Zimbabwe, a joint venture between Youme Investments and Flocash Limited, a U.K.-based pan-African payment gateway.
The venture processes e-commerce online payments, handling major credit cards and local payment platforms. His experience working in the private sector, for among other companies, Powertel Communications and Zimbabwe Allied Banking Group , makes him believe that the future lies in creating the conditions needed for this sector to spawn jobs and opportunities, especially for young people.
"The best foot forward is to develop capacity and know-how for the private sector, and more importantly, to champion the use of technology in general and ICTs in particular in achieving that goal," he adds.
Taurai was a MEXT scholar in Japan where he earned a MBA in international business and innovation from RAPU's graduate school of management. He also holds an MBA and an undergraduate degree from the University of Zimbabwe. He is also a consultant for Japanese corporations that invest in Africa, such as Marubeni Corporation and Autocom Japan.