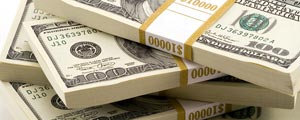 ZIMBABWE earned $29,3 million from the 380 626,24 carats of diamonds it sold in Dubai last month, it has emerged.
Victoria Mtomba
In an update on the sale of diamonds, the Ministry of Mines and Mining Development said the stones fetched better prices in Dubai compared to two previous tenders in Antwerp that were facilitated by First Element Company.
"We witnessed a 100% improvement in average prices from the first and second tender. We have subsequently held a tender in Dubai at the DMCC Almas Towers. This sale was facilitated by Global Diamond Tenders DMCC," reads a report prepared by the government.
In February the country held tenders in Antwerp and raised $70 million after a sale of 959 931 carats at an average price of $72,96. In December 2013 $9,8 million was raised in Antwerp from a sale of 277 803,01 carats at an average price of $35,41.
The report showed that seven producers participated in the Dubai tender. The diamonds were sold at an average price of $76,91 per carat, a 5,4 % improvement from the second Antwerp sale.
"The total value earned by the country was $29 274 162,85 earning government a royalty of $4,39 million. Due to the alluvial nature of our deposits we expect the next tender to have larger volumes as the rainy season comes to an end," the report reads.
The Mines ministry said all companies were asked to clean their diamonds. Marange Resources cleaned their diamonds through deep boiling and then re-sorted them. The company ended up achieving a 20,66% improvement in value over its reserve prices and the highest price per carat of $121,05. Jinan achieved a 25% improvement in value over its reserve price, the Ministry said.
The Mines ministry said another tender will be conducted in the next four weeks and the market will be notified of the venue.
"The main objective of undertaking these international tenders is to assist us get experience in conducting such tenders. We intend to hold an international tender in Harare before the end of the year," the report said.
Government this year slashed diamond polishing and cutting fees by 80% to $20 000 as part of efforts to encourage local companies to participate in the sector.