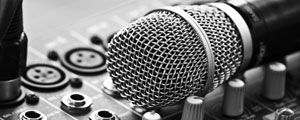 SINCE 2011 when the reggae band House of Stone was formed in Marondera, they have had critics calling for them to release their own music.
Wadzanai Madhibha
Coming from Marondera, also the hometown to Mic Inity who is also a renowned cover version specialist, the pressure mounted with each day, but this time the group looks set to break the jinx.
The group is currently working on their debut album to be released in June.
Titled Zimbabwe, the album will be a unique mixture of genres with jiti and reggae being the main components.
The 10-track album will carry tracks like Tribute To A Visionary, Give Thanks and Praise And Mafaro, among others.
Constantine Teguru, one of the band members, said they were currently putting final touches to the album.
"The album is complete and we are in the studio putting final touches to it and we are on course for our June release date," Teguru said.
"We started performing shows in clubs and bars in 2011, but due to financial constraints, we have been unable to do an album. Our fans have been demanding something of our own and we are optimistic that once it is out, our fans will like it."
The five-member band has shared the stage with some of the country's best musicians and has proven its worth with refined reggae tunes, but it remains to be seen if they can replicate the same when they get into the studio.