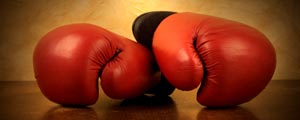 NEW World Boxing Council (WBC) international welterweight champion Charles Manyuchi (25) is angling for an eventual clash with the Money Man, Floyd Mayweather.
BY SUKOLUHLE MTHETHWA SPORTS REPORTER
Manyuchi, who is also the African Boxing Union welterweight champion, beat Ghana's Patrick Allottey at Lusaka Government Complex in Lusaka, Zambia on Saturday.
He is expected to arrive in the country today or tomorrow.
The champion has already set his sights on defending his title and then facing five-division world champion American Mayweather.
"The fight was very good. I am very happy that I beat someone who had a record of 30 fights undefeated. It means a lot to me because I am now a Zimbabwean, African and World Champion. I got confidence to fight him despite his good record because I received a lot of support. The Zambian people put in a lot of hard work and resources to ensure that the fight was a success," he said from Lusaka yesterday.
Manyuchi also spoke on the reasons for his success.
"I got here (Zambia) on December 15. I did not have Christmas or New Year celebrations. I went into camp and concentrated on the fight and it has paid off. I achieved a good result because Floyd Mayweather is ranked as the number one boxer, Alexandra (Devon) is a WBC silver champion and I am the WBC international welterweight champion.
"From here I want to defend the belt and then go for the main one held by Floyd Mayweather. But my manager (Chris Malunga) is the best person to talk to about that.
"The other reason why I have been successful is because I am disciplined. The reason why Zimbabwean boxers are not being successful is because most of them are only after money. But if you want to be a champion you have to forget about money first and concentrate on working hard in the sport then money will come.
"I also do not drink nor smoke and I believe in God. I told myself that one day I will be a great boxer like Kilimanjaro (the late Proud Chinembiri) and Mosquito (Alfonso Zvenyika) and for the first time in the history of Zimbabwe I am a Zimbabwean, African and world champion," he said.
Manyuchi also said he is happy to have emulated boxers like Nelson Azumah from Ghana and Lottie Mwale who have won the WBC titles before. He won the ABU welterweight title in June last year when he knocked out Burkina Faso champion Patrice Sou Toke to claim the continental title in the fifth round of the 12-round bout. He successfully defended his ABU welterweight title against Ghana's Isaac Sowah in Lusaka, Zambia in September last year.
The champion said he is eager to come back home and also bemoaned that his success has gone unnoticed in Zimbabwe.
"I want to go home. I am meeting my manager today (yesterday) because I want to go home either tomorrow (today) or the day after. It is very good to get recognition and to be honoured. We need to honour boxers as a country if the sport is to go forward. That way it will also encourage upcoming boxers to work even hard. If you look at Zambia's Catherine Phiri, she was given a house for winning a belt last time.
"It is not all about money but what I want is to be recognised in my country. Last time I won the ABU title and went on to defend it, but I was not recognised. It is like sending a child to school and then the child gets a report, but you just put it there without even looking at it," he said.
He said he appreciates the support he has received from Zambia as they treat him as one of their own and with others even asking him to change his citizenship to a Zambian.
Elliot Mujaji and Olympic champion Kirsty Coventry are some of the sporting icons who have been honoured by President Robert Mugabe.
Lennox Lewis, Vitali Klitschko, Erik Morales and Manny Pacquiao are some of the boxers who have won WBC titles.
According to the WBC website, this is an organisation that is working and will continue to work tirelessly, with each of its members trying to position boxing as the number one sport, mostly to protect the fighter in all respects. The proof of this is that for 48 years, the World Boxing Council has organised its annual conventions, featuring boxers, referees, promoters, judges and representatives of affiliated organisations from all over the world.