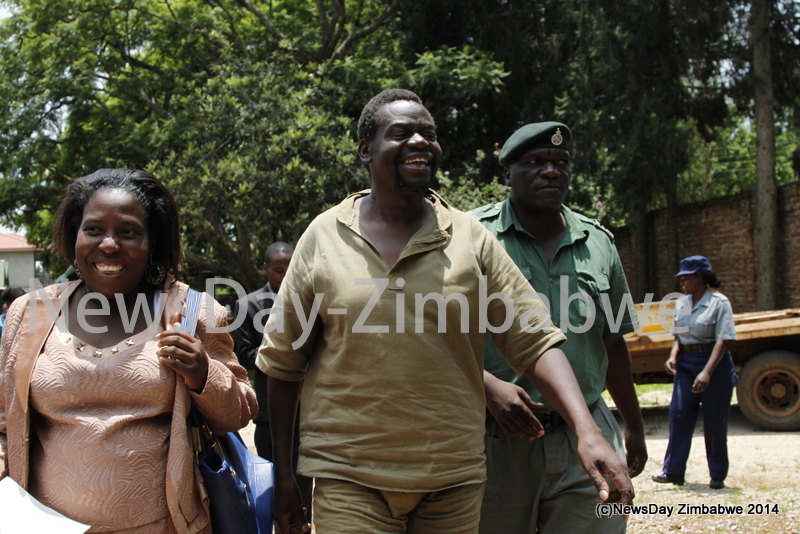 RMG Independent End Time Message Church leader Robert Martin Gumbura, who is serving a 40-year imprisonment term for raping female congregants, has engaged Advocate Thembinkosi Magwaliba to help him fight for his temporal reprieve to execute his bail pending appeal out of custody.
CHARLES LAITON
The bail application, which was scheduled to be heard yesterday, failed to materialise after Prosecutor-General (PG)'s representative Editor Mavuto told the court he had not gone through Gumbura's voluminous 1 000-page application to enable him to file the State's response.
After advising High Court judge Justice Joseph Musakwa of his failure to file court papers in time, Mavuto immediately made an application for the postponement of the matter to tomorrow, but his request was reluctantly accepted by Magwaliba.
Gumbura's advocate, who is instructed by Rekai Maposa, requested the court to get assurance from Mavuto that indeed, come tomorrow, he would be ready to deal with the matter without further delay.
Justice Musakwa deferred the matter to tomorrow.
The State has always maintained in the previous applications that in view of the lengthy custodial sentence that was imposed coupled with the fact that Gumbura was yet to stand another trial, he was likely to abscond once released on bail.