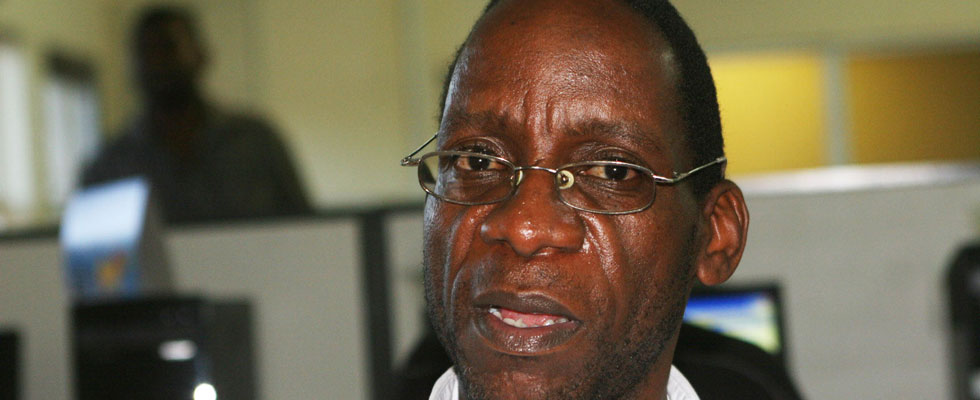 THE National Constitutional Assembly (NCA) led by Lovemore Madhuku is set to lose some of its movable assets to a former employee, Eddie Sithole, who is seeking to recover $3 658,96 in his outstanding salary and gratuity payment.
Paidamoyo Muzulu
Sithole, a former driver at NCA, last Friday obtained a Civil Court order to attach the NCA property.
The court heard that Madhuku had agreed to pay Sithole $9 423,96 as his terminal benefits when his contract ended on November 30, 2012.
However, the NCA allegedly failed to pay the last instalment of the package for the past year prompting Sithole to seek a warrant of execution against NCA property.
However, NCA spokesman Madock Chivasa yesterday said the  organisation was not in arrears, adding that they would contest the execution order.
"We don't owe him anything and we have since realised we paid him more than his dues. We will contest that execution order against us in court," Chivasa said.
Sithole, through his lawyer from Mwonzora and Associates, has since taken the order to the Messenger of Court for execution.
Sithole said Madhuku was reneging on an agreement they signed in 2012 and had partially fulfilled by paying him $4 000 plus transferred ownership of NCA's Mitsubishi Pajero vehicle (registration number AAT 5424) to him.
In an agreement signed with Madhuku seen by NewsDay, Sithole was given the Pajero valued at $2 300 on November 8, 2012 and a further payment of $4 000 on November 30, 2012, leaving a balance of $3 123,96.
This will be the second time the NCA has had its property attached over outstanding payments to its former employees.
About three years ago another employee, Columbus Mavhunga, also attached some of the organisation's property to recover his dues. The NCA was a civil society organisation spearheading the writing of the new Constitution, but turned itself into a political party in September last year.