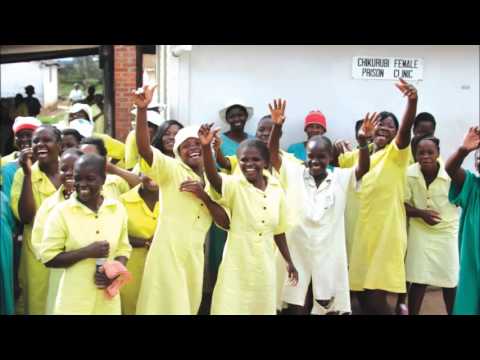 AN organisation that deals with the rehabilitation of women ex-prisoners has appealed to President Robert Mugabe to extend clemency to the three women prisoners who are on either death row or life imprisonment.
By Ropafadzo Mapimhidze/Veneranda Langa
Female Prisoner Support Trust (FEMPRIST) director Rita Nyamupinga said although she was aware that the new Constitution cannot cover these cases in retrospect, these women were caught up in criminal activities out of ignorance.
Mugabe last week issued an amnesty order which led to the release of nearly 2 000 prisoners, of which 503 were women.
Nyamupinga cited one case involving a 70-year-old woman whose gun was used by her nephews to commit various crimes around Zimbabwe.
"The loot was found at her house and because the gun they used, which she inherited from her father when he died, was not registered, she was cited as an accomplice," Nyamupinga said.
Nyamupinga said while the ex-prisoners heaved a sigh of relief upon their release, they were oblivious of the cruel reality that awaited them outside the prison walls.
"Some will get home to find another woman in their place. While the male ex-prisoners get a hero's welcome and celebrated, women in the same situation may find no home to go to.
"Their spouses would have moved on and living happily with their newfound lovers and children too may be displaced at various children's homes or perhaps destitute. And faced with such a situation, some of these women are driven into committing more crime and land back in prison," Nyamupinga said . She said most of the women had never been visited by their spouses during the period of incarceration, and when they return to their marital homes, they were likely to experience various forms of violence and denial of conjugal rights.
"Work for me has just started. There is need for reintegration, rehabilitation, reunification of families with ex-female prisoners because without this process, there will be a backlash which may result in these women going back to prison," Nyamupinga said.
She appealed to society to embrace the ex-convicts unconditionally.
Chairman of the Parliamentary Thematic Committee on Human Rights Manicaland Senator Michael Nyambuya said the release of the 2 000 prisoners would ease pressure on the country's jails.
Chairman of the Parliamentary Thematic Committee on Peace and Security Damian Mumvuri said the move was good for the country's human rights record.
"We only hope that the released prisoners will be repentant and change their ways, as well as that they will not recommit crimes and go back to prison. We hope there will be programmes to give them another chance in life."