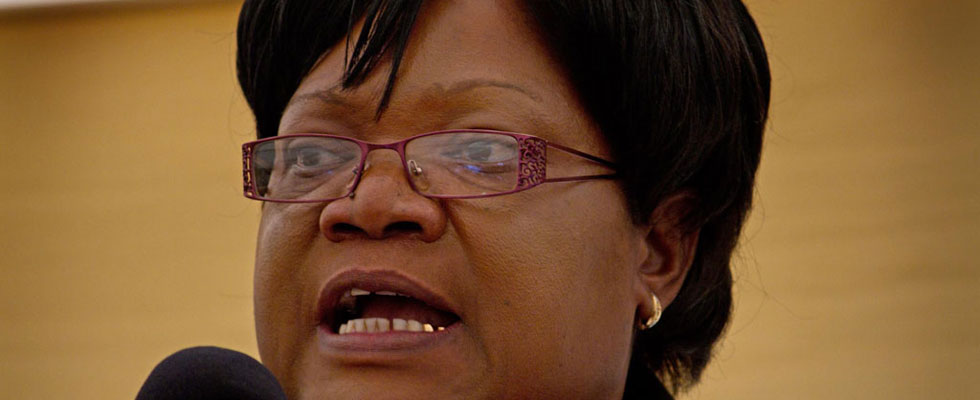 CHINHOYI — Vice-President Joice Mujuru has taken a dig at parastatal and private sector executives who are awarding themselves obscene salaries at a time the economy was bleeding.
By James Muonwa Own Correspondent
Speaking during a one-day Zanu PF women's league provincial conference in Chinhoyi over the weekend, Mujuru singled out former Premier Service Medical Aid Society (PSMAS) chief executive officer Cuthbert Dube and suspended Zimbabwe Broadcasting Corporation (ZBC) boss Happison Muchechetere, whom she described as "counter-productive people who were weighing down the country's economic agenda".
Dube was reportedly pocketing a monthly $230 000 stipend when the medical aid society was swimming in debt.
Muchechetere was reportedly drawing an average of $44 000 in salary and perks at a time the majority of ZBC staffers had gone for over six months without pay. The disclosures at PSMAS and ZBC opened the Pandora's box and revelations of top executives at various firms taking home outrageous salaries and perks have reportedly riled the Presidium. "PSMAS could not even pay for the medical expenses of its members yet its leader was taking home lots of money. "It is risky these days to go around saying I work for PSMAS or ZBC, you will surely be killed," said Mujuru.
Mujuru, who is also Zanu PF's second secretary, in a veiled attack on Cabinet ministers and boards of directors, said those tasked with superintending over the affairs at parastatals and quasi-governmental organisations sat on their laurels and allowed the looting to go unabated.
VP Mujuru conceded there was lack of transparency in the exploration and sale of diamonds, alleging there were "plunderers" who were benefiting from illegally mining of the gems at the expense of the generality of the people.
She said the party's blueprint economic policy, ZimAsset, would remain a pipe dream if corruption was allowed to continue in all facets of the economy.