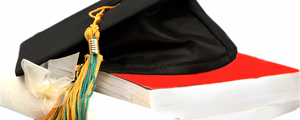 MOST parents of children who will begin secondary school this year said the cost of taking a child to Form One were beyond their reach considering that salaries had remained stagnant while many more had lost their jobs following massive company closures.
BY STAFF REPORTER
Although some parents interviewed by NewsDay said they would have preferred to take their children to private schools in search of quality education, most of them who could only afford government schools said they still found the cost of educating their children too high.
However, school fees for Form One pupils at most private schools ranged from $1 300 to almost $3 000 for day schools while private boarding schools charged more than $5 000.
Tichaona Ncube, whose child will be starting Form One at Sandringham High School, a mission school in Norton, said the fees were exorbitant and the cost of uniforms which parents were forced to purchase from the school was also steep.
"The unfortunate thing is that parents have not been given the choice to buy uniforms from shops, having been asked to pay deposit fees that included school uniform money to the school," said Ncube.
"The bill for uniforms for a Form One pupil was pegged at $405 and it makes parents suspect someone could be making a killing out of the uniform deal."
The breakdown of things required for a Form One pupil at Sandringham High, a Methodist Church school is $440 boarding fees, $70 for the School Development Committee, $75 desk fees, $50 bed fee, $20 for a bible, $12 for a hymn book and $405 for uniforms.
For boarders at most schools in the country, parents have to also buy groceries to supplement the diet that children are given at school as well as toiletries. The average cost for groceries was about $100. Maranatha, a Seventh Day Adventist Church day High School in Harare is said to charge $2 500 fees for Form Ones, St. Johns, a Catholic Church school, charges $972 for day scholars, while other private day schools like Tynwald charge $1 300.
Government day secondary schools charge amounts ranging from $50 to $70 for school fees.
Another boarding school run by the Anglican Church in Chivhu, Daramombe High School, charges a compulsory uniform fee of $282 despite the fact that uniforms can easily be bought elsewhere. The breakdown of expenses to send a Form One child to Daramombe was $450 tuition fees, $43 computer fees and $282 for uniforms.
Severino Dube, a parent said parents should have been given the liberty to purchase uniforms from dealers of their choice.
"The quality and the colours of the uniform are common and I do not see any reason why parents were not allowed to purchase uniforms elsewhere.
I feel it was even going to be cheaper than what we were asked to deposit for uniforms," Dube said.
A Bulawayo parent of a Form One pupil, Tumai Sibanda, said it was also difficult to secure Form One places as most schools demanded that parents pay deposit fees to be offered a place.
"I went to different schools and was asked to pay deposits of between $40 and $60 for my child to secure a place. Founders High School charged $40 deposit, Gifford High School $50, Gloag, which is a Presbyterian boarding school, charged $50 while John Talach High School asked me to pay $60 for my child to secure a place," Sibanda said.
She said as a result, it was a mammoth task to secure a place for her child, adding their poor parents will find it difficult to send their children to schools where there is quality education.