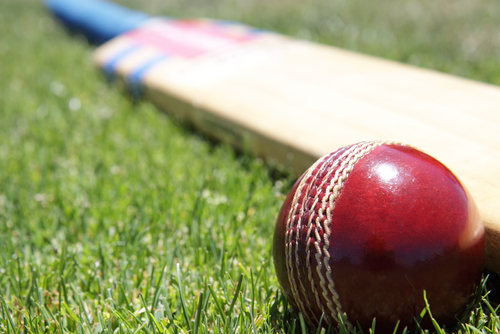 ZIMBABWE'S domestic cricket season could be thrown into turmoil after players threatened to boycott the next round of Pro50 Championship and Logan Cup matches until they are paid outstanding dues by their franchises and the game's governing body Zimbabwe Cricket.
BY DANIEL NHAKANISO
Mountaineers were expected to host Mashonaland Eagles at Mutare Sport Club Mid-West Rhinos were expected to host Southern Rocks in Kwekwe.
The teams are scheduled to play a Pro50 Championship match tomorrow followed by a Logan Cup match starting on Monday.
However, all matches have been thrown into doubt after players from some franchise teams resolved not to take part in the matches until they had been paid their dues.
The players held a meeting after the conclusion of the opening round of matches and settled for industrial action over outstanding dues owed to them by the game's governing body and their franchises.
A source at Zimbabwe Cricket said: "The second round of matches has been thrown into doubt as players press for payment of outstanding dues. The players held a meeting in Harare after the match between Mash Eagles and Mid-West Rhinos and agreed not to take part in the Pro50 and Logan Cup matches until they have been paid their dues.
"It's very sad that the players have resorted to that course of action, but to be honest they had no other choice because they also have families to look after.
The franchise contracted players haven't been paid for a month and a half since signing their contracts while the national centrally contracted players who are paid by Zimbabwe Cricket also haven't been paid for three months now.
"Honestly Zimbabwe Cricket should start prioritising the welfare of the players otherwise we will continue losing players to other countries and out cricket will not get anywhere."
Zimbabwe Cricket managing director Wilfred Mukondiwa said governing body had managed to secure funding for the players' salaries and was confident the matches would go ahead as scheduled.
"Before the start of the season we had a meeting with the technical staff from all the franchises and explained to them the adverse financial problems we were facing, but we will continue to do our best to ensure that the season runs smoothly.
"In fact it's very unfortunate that the players have decided to take that course of action as it comes at a time when one of our initiatives has borne fruit because we have managed to secure funding for the November salaries for all the franchise players.
The latest fallout comes when the start of the domestic season was delayed by almost three months because of Zimbabwe Cricket's financials troubles. This is not the first time that local cricket had been dogged by threats of boycotts by the players.
National team players boycotted training during the last incoming tour by Pakistan and almost refused to play some of the matches due to unpaid salaries.