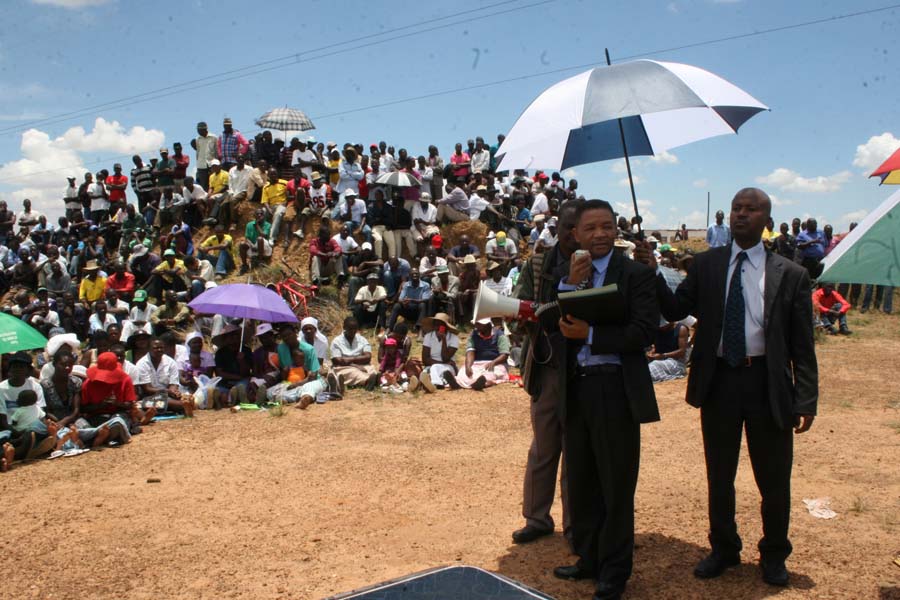 Something is very strange about the manner in which government, in particular the Local Government Ministry, is dealing with the issue of illegal structures.
NewsDay Editorial
To begin with, it was the decision by government to investigate the proliferation of illegal structures in cities and towns, ostensibly as a way to stem the sprouting of shanties and the health risks that come with them.
So, without any apparent prompting, government, via Local Government deputy minister Joel Biggie Matiza, set up probe teams that went out to visit places such as Chitungwiza and Seke where the team established the existence of massive land theft by land barons who grabbed and then parcelled out land at massive profit.
For weeks on end, the nation was promised the probe teams would come up with reports which, apart from exposing the illegal land theft, would correct the situation to protect urban settlements from health-threatening lawlessness.
For weeks on end, the nation has waited for government to advise on what was going to happen to the land grabbers, their victims and the environment created by the illegal activities.
But for weeks on end, government has failed to produce the report for all sorts of reasons. This has resulted in a lot of speculation over reasons for the apparent development of cold feet.
There are theories that the reports threaten empires of very senior officials in that the land barons were just but fronts for these powerful individuals.
This paper reported yesterday that Zengeza East MP Alexio Musundire accused Ignatius Chombo, the Local Government minister, of being behind the apparent attempt to thwart the production of the probe team report because he was the major beneficiary of proceeds from the land barons' activities.
Musundire said: "The problem that we have rests with the Ministry of Local Government where the minister micro-manages local authorities and his desire is to protect his personal fortune in Chitungwiza and elsewhere as we know his companies have benefited from local authorities and the corrupt activities."
The MP made the scathing accusations in Parliament where he disclosed that convicted fraudster Godfrey Tanyanyiwa, who literally brought the city of Chitungwiza to its knees through massive financial plunder of the town's finances and other resources, is very closely related to Chombo.
"The minister also appointed his former election campaign manager Godfrey Tanyanyiwa as Chitungwiza town clerk and the evil in Chitungwiza rests with Tanyanyiwa."
He also made mention of alleged land barons, Chitungwiza South MP Christopher Chigumba, Lazarus Mhurushomana and Fraderick Mabamba, whom he said was selling illegal stands "like tomatoes" in Chitungwiza.
Tanyanyiwa is serving a two-year jail term after being convicted of theft of money. Considering prison term remission on account of good behaviour, he is likely to serve less than one-and-a-half years after which he will be out — free to enjoy his loot.
That is unless the people of Chitungwiza decide to pursue the civil route to reclaim their stolen money and property.