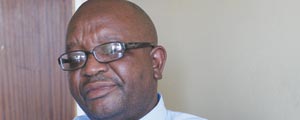 Foreign direct investment (FDI) appears a dirty or threatening word in certain political circles.
PAINONA WITH TAPIWA NYANDORO
Locally, certain sections of the Press are parodying the very false impression it has dried up. A look at the United Nations Conference on Trade and Development World Investment Report 2013, summarised in the Financial Mail (FM), July 2013 may dispel some myths and provide a clue as to how to get out of Zimbabwe's unenviable position somewhere at the bottom of the pile.
"$1,35 trillion was the value of global FDI in 2012, 18% down on 2011", the FM reported.
Fifty-two percent of the amount went to developing countries, of which $50 billion went to Africa, with Nigeria being the biggest recipient, followed by Mozambique, South Africa, Democratic Republic of Congo and Ghana. Six billion was invested in South Africa in 2011, but fell to $4,5bn in 2012, while African countries invested $14bn outside their borders, led by South African and Angolan companies. By contrast, Zimbabwe received a mere $400 million in 2012.
The United States accounts for most investment globally followed by Japan, with China in third place in 2012.
Zimbabwe should prioritise FDI-friendly policy measures for economic development. Professor Tony Hawkins of the University of Zimbabwe's Graduate School of Business' shocking statistics of the make-up of Zimbabwe's gross domestic product (GDP) should make Cabinet sit up and think.
According to the Professor, consumption makes up 107% of GDP. The percentage rises further when you add the little investment from within and outside the country, only to fall back to 100 when the trade deficit percentage is added in.
Adding to the shocking statistics, Hawkins reminded his audience that Zimbabwe's economic problems are not simply related to the much-talked-about liquidity crisis, but industry is in fact in deep solvency crisis as well. This calls for significant FDI in recapitalisation. It is not cheap debt finance only that is needed, but significant equity investment, none or very little of which is on shore. Zimbabwe's infrastructure financing requirements over two to three decades are, of course, significant in comparison to its current economy.
The World Bank has estimated that Zimbabwe needs close to $35bn for the following: $2bn for water and sanitation works; $14bn for transport; $12bn for electricity and $7bn for information, communication and telecoms.
Infrastructure expenditure must, of course, be demand-driven as the investment has to be recouped if competitiveness is to be maintained and funds for repairs and renewals set aside. To ensure coherence, therefore, a further $20bn in FDI may be needed in agriculture, manufacturing and mining and another $5bn for budgetary support in education and healthcare funding to provide and maintain the necessary skills for the economy.
Altogether, some $60bn in FDI and aid may be needed in the next 20 to 30 years, if sustainable socio-economic transformation is to be achieved. All it takes is enabling policies and laws besides prudent fiscal management. $60bn in two to three decades and an average of $2bn to $3bn FDI per year will see the GDP grow to $100bn within 30 years.
There will be another trillion dollars or more in global FDI in 2014 and thereafter. All Zimbabwe requires is 0,2% to 0,3% of that. It can be done. Apart from enabling policy frameworks and upholding the rule of law, the following could expedite FDI into the country.
Regional political, financial and economic integration may be the master key. Pooling together the Sadc population and beyond to attain a market in excess of 300 million people or more could prove irresistible to investors. In the short to medium-term, this may prove too intimidating a prospect for current Sadc leadership, whose step-by-step approach to regional integration has more to do with perceived insecurity as opposed to diligence. Mao and his China started off dirty poor, and the result today is there for all to see: the world's second biggest economy.
The interim solution involves regional economic integration and near-total opening of the market and virtually letting the whole country become a free trade zone. T To ensure win-win outcomes with investors who may take advantage of the country's central position in Southern Africa, its educated and reasonably skilled workforce, its reasonable though in-need-of-refurbishment infrastructure, its neutral English accent and its time zone shared with Europe, the Zimbabwean government should suspend indefinitely its indigenisation policy and replace it with the "thin capitalisation rule" to raise tax and broaden the tax base.
The other strategies for wooing much-needed FDI are to legally adopt the multi-currency regime, inclusive of limited quantities of the local currency, for a stated period of 30 or more years besides reducing bureaucracy.