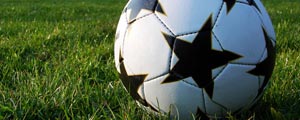 EASTERN Region Division One side Mutare City Rovers are willing to take the offer to play in top-flight football next season after the league's winners Hippo Valley were disbanded by their sponsor Tongaat Hulett.
KENNETH NYANGANI
The sugarcane producing company said they were not able to fund two Premier Soccer League teams as they also sponsor Triangle.
The Mutare Municipality-owned side, who came second in the campaign, are also fancying their chances of being awarded the slot by virtue of ending the campaign behind leaders Hippo Valley.
Zifa is set to decide over the matter of Hippo Valley withdrawal as they are set to meet and consulting various stakeholders, including the regions.
For now, position one is the most feasible as the Eastern Region has to provide a champion.
Rovers who ended the season on the second position, have a realistic chance to win the ticket.
The other scenario is that the PSL can relegate three teams which will bring back Black Mambas back into the top-flight.
The other scenario is that runners-up from four other regions can battle it out in the play-offs and the winner will take up the slot. In an interview yesterday with NewsDay Sport, Mutare City Rovers team manager Lyndon Kanyemba said they were prepared to take the offer.
"We are more than ready to play in the Premier Soccer League. There are sponsors who have already promised to bail us if we manage to grab the opportunity that is if we are given the chance. We are going to discuss the issue with our management at City Council, but l believe they will bail us," he said.
"We have experienced players in our squad such as former Buffaloes player Dananai Chinowawa, Hebron Makukutu, Tapfumanei Gwereweshe, Simba Kateguru, among others," he added.
Eastern Region administrator Tedius Machawira said it was not automatic that Mutare City Rovers would be given the slot.
"What is happening is that if Hippo Valley decide to sell their franchise, then Mutare City will not be promoted. But if they decide to dispose their franchise to the Eastern Region, then Rovers will gain promotion. At the moment everything is not clear, but we will get back to you as soon as possible," Machawira said.