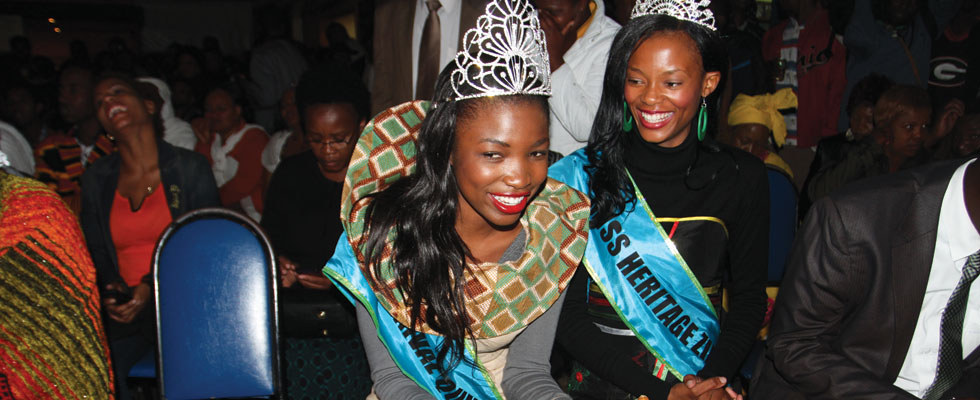 ALL is set for the much-hyped inaugural Miss Heritage World at the Harare International Conference Centre tonight.
Winstone Antonio
The pageant, which the organisers have promised to be a red carpet event, will be running under the theme Promoting Tangible and Intangible Heritage and will see a bevy of 20 beauties from around the world vying for the coveted crown.
Zimbabwe will be represented by Sibusisiwe Mazibuko who said she was ready to take to the ramp.
Speaking to NewsDay, the pageant's head of public relations Noriya Shahadat said the stage for the event had been set and all the models were raring to go. "All is set for the pageant and we are urging fans to come in their numbers and in support of this international pageant which is one of its kind as we seek to change the face of our local beauty pageants," Shahadat said.
She said the pageant would be unique as models had been well-groomed to fit international standards.
Shahadat said she could, however, not disclose the form of prizes that the winners would receive as some of the sponsors were yet to seal the deal, but said the winners would be honoured without a doubt.
"This event will not be like the usual pageants that have been hosted in the country, but a well-structured international tourism brand-filled with glitz and glamour intended to capture the attention of many due to its Hollywood outward and inward look," she said.
Shahadat said only 20 contestants would be taking part after some of the competitors failed to acquire visas through the on-line process which proved to be complicated and time-consuming, while some pulled out due to financial constraints.
Some of the countries represented at the pageant will include Russia, India, Democratic Republic of Congo, Italy, Siera Leone, Estonia, Bahamas, Zambia, Lesotho, Guinea and Namibia, among others.
The event will be broadcast live in all African countries, parts of Europe, Asia, and America according to the pageant organizers and the panel of judges would include both locals and internationals that would be a surprise for the audiences.