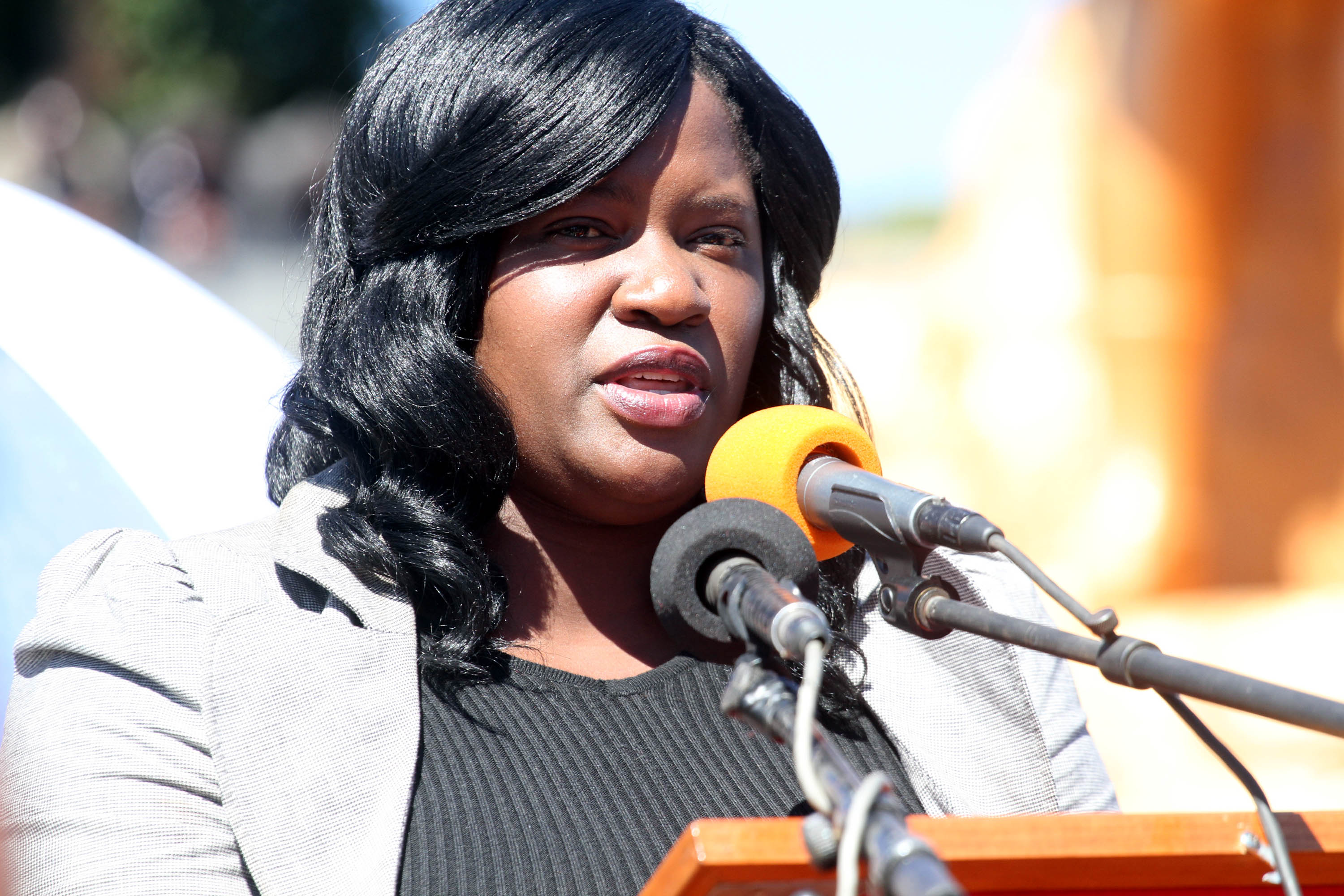 THE Deputy Minister of Sport, Arts and Culture Tabetha Kanengoni-Malinga believes equal attention should be given to the so-called minority sports codes if the country is to realise its full potential as a sporting powerhouse.
DANIEL NHAKANISO
Kanengoni-Malinga made the remarks after meeting talented young female Zimbabwean motocross rider Tanyaradzwa Muzinda and her mentor, three-time world women's motorcross champion Stefy Bau from Italy at her offices in the capital yesterday.
Italy-born Bau, who is based in Florida, United States, has been in the country since December 3 to work with nine-year old Muzinda prior and during the ongoing Zimbabwe Summer Series which will be held at Donnybrook until December 15.
Kanengoni-Malinga said while as a ministry they appreciated the country's passion for major disciplines like  football and cricket, not enough was being done to support other sports codes, hence the failure by the country to send a high number of athletes at the Olympic games in recent years.
"There are some sports codes that have gone unnoticed and have been undermined like motocross and other disciplines, but as a ministry our goal is to make sure that all sports codes are treated equally," Kanengoni-Malinga said.
"Zimbabwe is a soccer-loving nation, a cricket-loving nation and we have supported those sports codes for a very long time. We want to expand to other disciplines so that our nation has a balanced grill of talent.
"We are always talking about representation at the Olympics and we have failed in the recent past to send a lot of athletes at the Olympics. Part of the reasons has to do with funding but it's also because we haven't taken the opportunity to take a look at the talent that we have in other sports and groom it."
The deputy minister was full of praises for Muzinda and thanked Bau for imparting her vast knowledge in motocross to the young rider. "The reason we called for this press conference is because we want to showcase the talent that we have in Tanya Muzinda.
"She has made the nation very proud. When there is talent like this as a nation we want to groom it; we want to support her. Her parents have supported her for a very long time and now that we have a stand-alone ministry of sports, arts and culture. We have the opportunity to have direct focus on individual talent as well as group talent.
"We want to thank Stefy Bau for recognising the talent in Tanya when she was competing and representing Zimbabwe in South Africa. She decided that she would want to help in coaching Tanya so that she could be a better motocross athlete and we are grateful," she said. Meanwhile, Bau said she had been impressed by the talent young Tanya has shown during their time working together.
"We have been doing a lot of training together and I must say she is a very quick learner. She listens a lot and from a coach's side, that's definitely a plus to have a student that listens. I have very high expectations of her and I believe she will be an international star," Bau said.